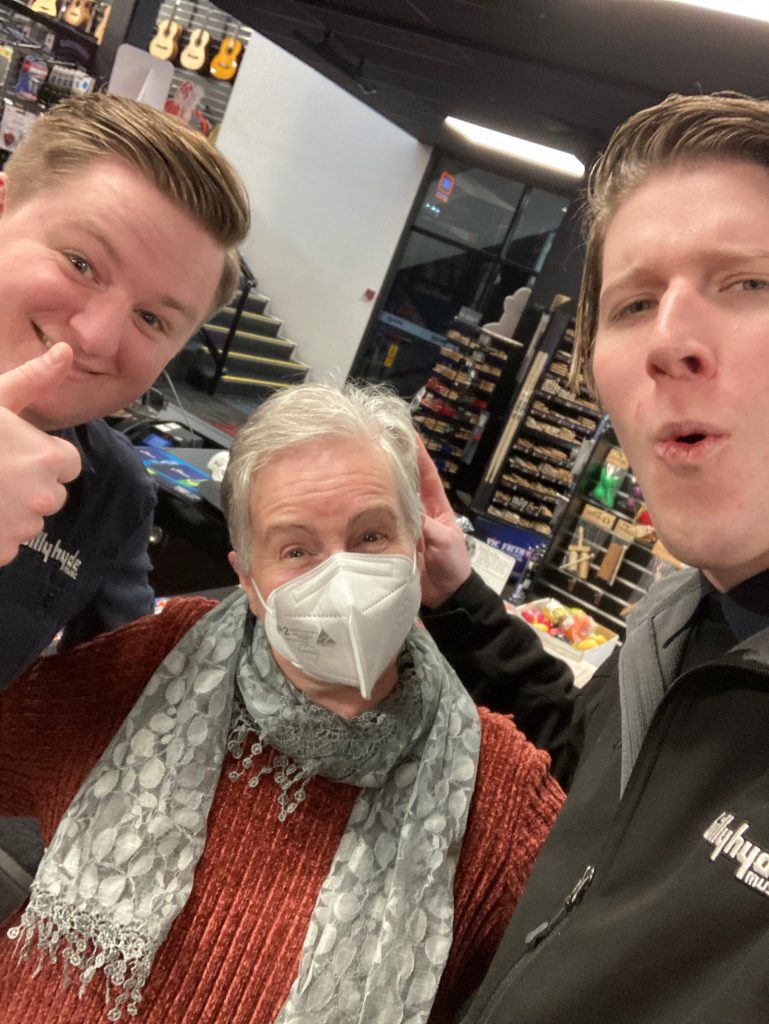 What's top of my mind: Double-check things.
Yesterday I drove an hour to surprise David28 at his workplace at Billy Hydes in Nunawading. When I got there, it turned out that he'd taken the day off.
This is the photo I took with his co-workers and sent to him.
Where I've been: to a FIRE blog meet!
Last Saturday Latestarterfire, Adulting World and I met up in a park and we had lunch. We talked and shared stories for around 3 hours. Adulting World has been to Antarctica so I picked up some good hints and tips for my upcoming trip in December.
Going to a blog meet is never a mistake.
Where I'm going: ANTARCTICA!
Cruise, flights and accommodation are all booked and paid for. It's on, baby!!!!!!
What I'm watching: Our Flag Means Death.
I heard some good things about this show and when I scored 3 free months of Binge, I watched it. The first few eps were a little 'meh' but by the end of the series, they had me!
Hoping they make another season – it's all set up for it.
What I'm reading: The Left Hand of Darkness by Ursula Le Guin.
I've been meaning to read this novel for ages and I finally tracked it down.
It's about a world that is genderless – beings can swap from male to female and back again.
I've only just started reading it so I'm still finding my way into the world, but it's way famous.
What I'm listening to: Jeff snoring.
Poppy and Jeff are 9 years old today. They're doing what they do best – sleeping on the couches. Here's a photo to verify: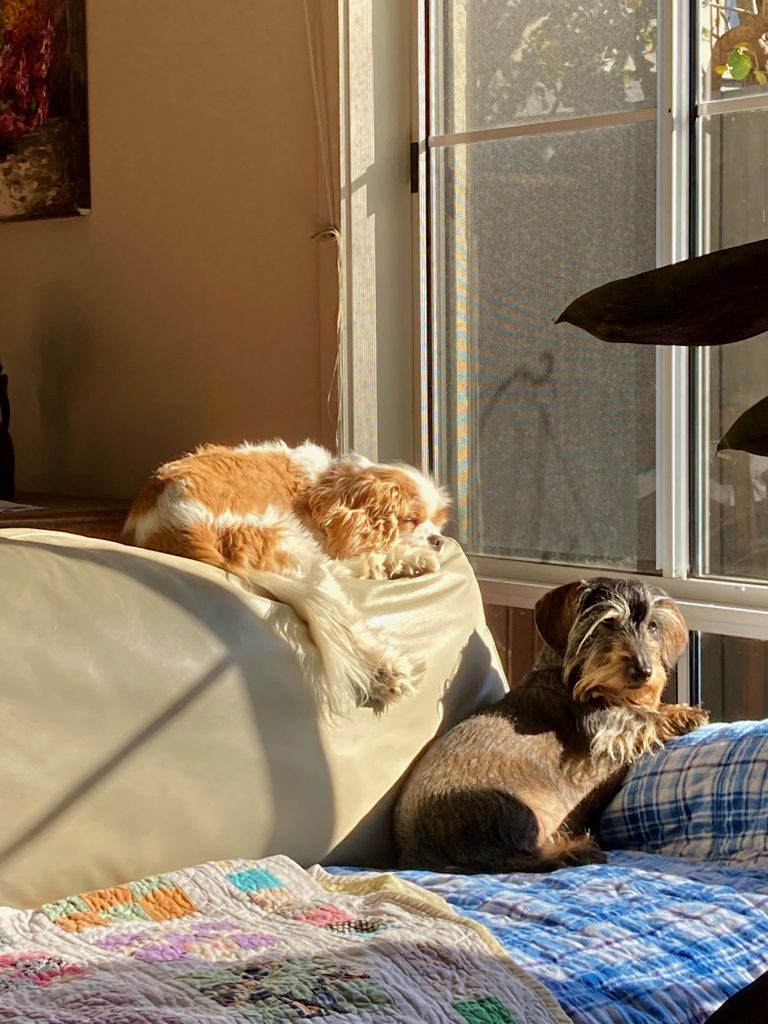 Strictly speaking, this is a shot of Poppy and Scout, Jeff's slam-bang against me on the other couch.
What I'm eating: Aldi hazelnut milk chocolate.
This chocolate has SO MANY HAZELNUTS! It's divine.
What I'm planning: To stop procrastinating and Get Things Done.
Just off the top of my head there are 7 things I should have done… and haven't (yet.) They range from gardening things to crafting things to pet things to family things.
I'm a lazy person at heart.
Who needs a good slap: The USA.
Honestly, it seems that the US is going to hell in a handbasket. They need to get a grip on themselves. The divisiveness and vitriol being hurled from one side of politics to the other and then back again are awful to watch. The way they're going, they'll have another civil war if they don't watch out…
What has made me smile: David28's mortification once he got the photo!
Once I was on my way back home he called and we talked for nearly the whole drive. He had gastro, so that's why he wasn't at work. Ironically, we probably talked more than if he was at work and had to attend to customers.
Dad joke of the day: