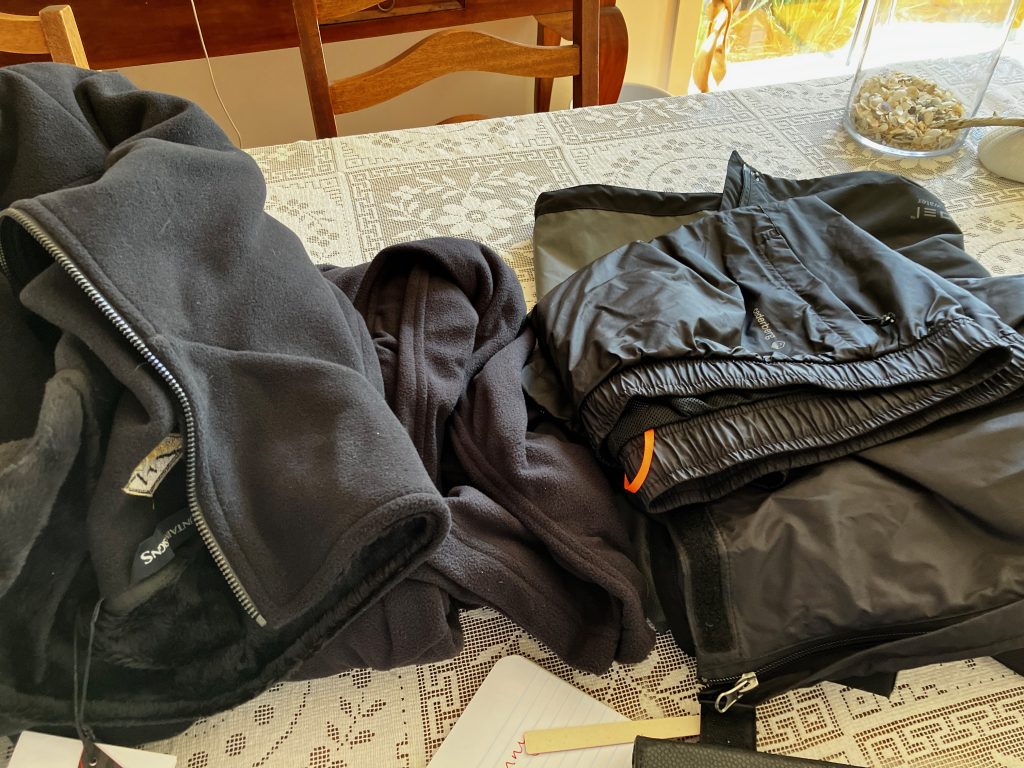 What's top of my mind: Only 6 days to go!
Just one more week before the school holidays. I still have a mountain of marking, but it's the marking of the Antarctica projects, so I'm expecting that I'll enjoy it. After all, it's the reason I took this contract to begin with!
Where I've been: Anaconda to buy Antarctica clothing.
Some of the kids clubbed together to give me $250 for my birthday to put towards warm clothing for my trip. This prompted me to get organised, so yesterday I drove to Frankston and threw myself on the mercy of the Anaconda salespeople.
Turns out the guy who served me has a nephew and niece who were students of mine back in the day. Small world.
Where I'm going: to the sewing room.
I haven't touched my Seaglass quilt (aka 'the 5,000+ piece quilt') since the girls' weekend. I think it's time to start chipping away at it again.
What I'm watching: Better Call Saul.
Still plugging away…
What I'm reading: Everyone in my Family has Killed Someone.
I'm halfway through this book and I'm LOVING it. As soon as I saw the title I had to get stuck into it, and it was a pleasant surprise to find out that it's set in Australia. It's very original and I'm enjoying the ride.
What I'm listening to: Birds.
It's a parent/teacher day so I'm not required at work. On a normal Thursday over the last term, I'd be walking towards class right now, mask firmly attached to my face, surrounded by hordes of teenagers. Instead, I have 3 little woofs snuggled up beside me. Jeff's slightly snoring.
It's nice.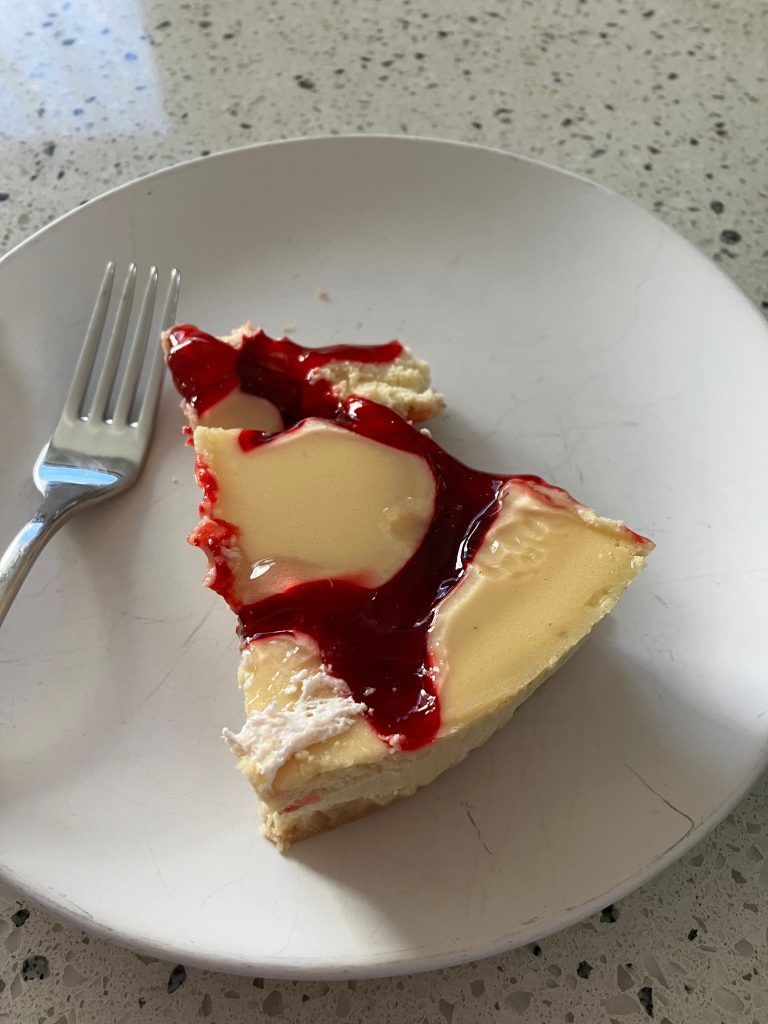 What I'm eating: Wildberry Cheesecake for breakfast.
This was the dessert that David28 and Izzy brought around to my birthday dinner. There is so much left over and it's too good to just throw out. Tomorrow I'll be taking what's left to work for everyone to enjoy.
What I'm planning: to send a stern email to my year 8s.
A fair few of them are late submitting their projects. Damned if I'm going to still have marking over the holidays!!!
Who needs a good slap: Me.
I knew yesterday was Wednesday. Did I remember to write a 'Wednesday W's' blog post? It wasn't until I woke up this morning that it dawned on me.
I also forgot that yesterday was a payday. Oops.
What has made me smile: Being able to use my Dad jokes at school again.
Word has gotten out and now I have kids from other classes crowding the doorways of my classes, wanting to see what the Dad joke of the day is.
Dad joke of the day:
What kind of factory makes ok products?
A Satisfactory.