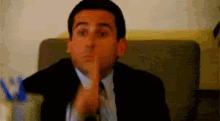 I don't know if I've blogged about this goal here, but one of my dreams for years was to be able to afford to buy 2 sets of subscription tickets to the Melbourne Theatre Company, then take a different person with me each time to see a play. We'd meet in the city, have dinner and catch up, then see the play and talk about it afterwards. I thought it would be great!
For the last two years, ever since I did the whole Geoarbitrage thing, I've been able to do it. Those tickets don't come cheap, at around $90/seat, but for years I was starved of seeing live theatre and now I can finally share it. My kids, my sister, my niece, my parents and various friends have all come with me and it's been lovely having one-on-one time with the people I like and care about.
I have a friend who I've known for 20 years. His name is Leo and we met when I was newly out on the dating scene after leaving my marriage. We dated briefly, but that was over a decade ago and we agreed we'd be better off as friends. We see each other every few months for lunch or dinner and it's good for both of us to be able to talk about what's happening in our lives and get another perspective from someone not actively involved.
We talk about everything, including finances. Coincidentally, as I was embroiled with the property-developing and geoarbitrage thing, he was also investing in a property venture… but unfortunately his didn't turn out as well as mine did. He's now looking at retiring overseas in a few years in a low cost of living country like Thailand or Cambodia, or maybe Bali, where the Age Pension can go a lot further. Anyway, last week it was his turn to come and see a play with me.
He had to leave work later than I did, so I grabbed a table in the restaurant next to the theatre and sent a photo of the menu so he could decide what he wanted to have. He selected the lamb, then a few minutes later he sent another text: "U paying?? Add winter veggies."
Woah!
I don't mind admitting that I was rocked back on my heels a little. I don't mind paying for my own meal if money's tight for him, but considering I'd already paid for his theatre ticket… Wow.
As it turned out, he paid for both our dinners, which was nice of him, but by the time we reached this point in the evening, there was more.
Twice during dinner he made a remark about how much money I must have now, which was weird and made me uncomfortable. It wasn't in a complimentary, "Look how far you've come, Frogdancer, that's fantastic!" way. It was more of a 'what would you know? You're made of money' sort of tone. I inwardly raised my eyebrows but let the comments slide.
The last remark he made, though… that one made me mad.
We were in the queue at the theatre to get in and I gave him his ticket. He said, "You must've seen a lot of plays lately. How many have you been to this year?"
I said, "I've been to a couple of plays with my Theatre kids, plus Harry Potter and I think this subscription is for 7 plays."
He glanced at his ticket, which has the price ($91.00) on it, whistled and said in a sardonic tone, "Gee. What does it feel like to be rich?"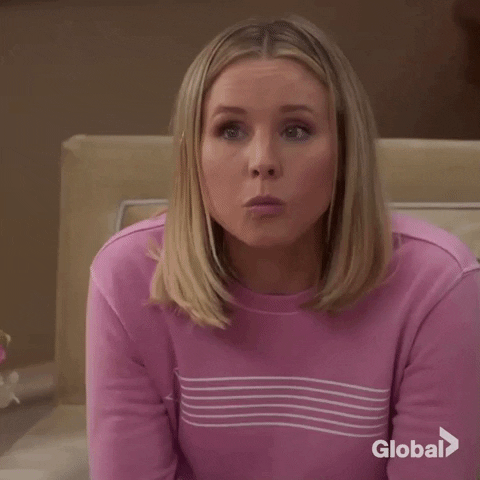 I was gobsmacked.
At the end of the night, after I dropped him home, he thanked me and said, "If you've got any more theatre tickets I'll be happy to come with you. I love these things."
As it happens, I have one play that I haven't asked anyone to come with me yet, but he won't be getting it. The main reason is that the whole idea of this is to share the love around and catch up with a range of people, but the other reason that I won't be asking him is that I drove home feeling sad that my good fortune has changed the dynamic between us.
Well, I say 'good fortune' but the reality is that he could have been in a similar position to me, but his life has been all about the wine, women and song, whereas mine has been pretty different. Bringing up 4 kids on your own necessitates a more frugal, stay-at-home-more-often way of living.
I'm left wishing that we didn't have those conversations when we were both making our moves in the property market.
I don't want to be made to feel guilty or to apologise for my deal working out. It could so easily have gone the other way and, knowing this, I lived on a knife-edge of stress for over eighteen months while the whole thing played out. I took a calculated risk and it paid off. Leo knows all of this – after all, he was around during the days when I could barely keep food on the table and the bills paid, back when the kids were little. I guess the reason why I'm left with a nasty taste in my mouth is that this snide, envious attitude is coming out of left field when they are coming from my old friend.
Sometimes I see people in the FI world saying, "We should talk more about finances. We should make discussions about money more normal and open." Well, maybe we should.
But on the other hand, maybe it's better if we keep our big mouths shut?