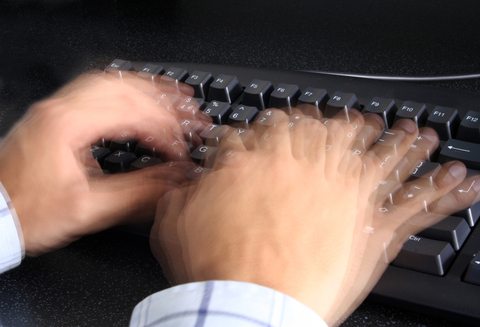 A few weeks ago, latestarterfire nominated me for an "awesome blogger award", where you answer some questions about yourself. True to my lackadaisical attitude towards blogging since lockdown began, it's taken me until now to answer.
Questions about blogging:
1. Why did you start blogging?
Seeing as I have 2 blogs, I'll split this answer 2 ways.
I began this blog because I'd been reading FIRE blogs and finance blogs for around 2 years. I really enjoyed it and I learned a lot, but I became increasingly fed up with reading blogs written by young whippersnappers telling me how to do what I've already done – and they hadn't even done it themselves!!!! One day I read one too many of these posts and it pushed me over the edge…
My personal blog, Dancing With Frogs, has been going since September 2007. Yep, I've been blogging for a long time. I discovered blogs that year, mainly simple living and crafting blogs and I loved that community. In all that time, I've only ever had ONE snarky comment on that blog and my regular readers defended me in the comments. I'm still friendly with several people from those long ago days, though most of them have moved from blogs to Instagram.
2. What do you enjoy most about being a blogger?
I like to write. I've tried writing fiction but I'm awful at it. This allows me to connect with like-minded people in a way that's easy to work in around all the busy-ness of day to day life. I've also found that my personal blog is a fantastic resource. For example, I wanted to start soap making again after many years hiatus, and all I had to do was look up the old posts to remember how to do it and what the best recipes were. It's also really handy when looking at what worked and didn't work in the garden.
3. What is the hardest part of blogging?
The personal blog is easy – I just walk around with the camera and then write about what's going on. With the FIRE blog, I don't want to be too repetitious about the concepts I'm writing about. As time has gone on, I'm taking a more personal approach to the whole FI/RE thing. I hope that my story will motivate someone further back along the trail than I am to keep going.
4. Has blogging led you to other paths that you did not expect? What are they?
One fairly recent one was being asked to be on the panel after the Melbourne screening of 'Playing With Fire.' That was a lot of fun – it was a good night. Over the years, I've also had blogmeets with various other bloggers. A blogmeet is fantastic – you've read each other's blogs so you already have a feel for the other person. You skip by the 'getting to now you' stuff and get stuck into the good conversations.
I was also asked to contribute to a book about Australian FIRE. Each section is being released weekly, so my chapter is yet to be out there, but it's coming!
5. Have you ever wanted to stop blogging? Why or why not?
Nope. Interestingly though, during the pandemic I've radically slowed down the number of posts I write, which is odd really. You'd think with more time on my hands I'd actually write more, not less. Though, looking at my Feedly, I'm not the only one by a long shot.
I really enjoy getting comments and having that feedback from readers. I get it a little bit on Twitter, but I guess I'm an old-school blogger – it means more when it's a comment on the actual post. I have readers that have been commenting for over a decade on the frog blog – that continuity is precious.
Questions about you:
6. What does your perfect day look like?
Oof.
If I'm on holiday, it'd be a day where I'm seeing new things and exploring what a new country and culture looks like. My 2015 trip to the UK and Europe was a 9 week extravaganza of this – I was so happy! – and my 2018 trip to North Korea was a peek into another world. Fascinating.
If I'm at home, then my life in lockdown pretty much covers it. A leisurely couple of hours on the couch in the morning with my dogs all around me while I read or write; then the rest of the day to puddle around doing whatever I'm "in the zone" for. It could be reading, creating something, gardening, cooking…. whatever I feel like.
Pure freedom, in other words.
7. Chocolate or cheese?
Cheese. That's why I loved my time in Paris so much – nearly every lunch was a salad with goats cheese.
Having said that though, I wouldn't ever say no to a Caramello.
8. What is your dream holiday destination / scenario?
I'm a huge English history buff, so when the plane touched down at Heathrow airport in 2015 it was a dream come true. The day we spent at Hampton Court Palace, where Henry VIII lived, still remains as one of the very best days of my life.
Once we can travel again – and I feel safe to do so – I'll be heading back over there. There's so much history just hanging around in the UK. I want to read up more about Scottish and Irish history and then go around and see where these people actually lived and hung out. It's absolutely fascinating to me.
MUCH more interesting than Australian history – convicts, bushrangers, gold and sheep.
9. Who is your role model?
I don't really have one. There have been so many admirable people throughout history – maybe I just scavenge bits and pieces from lots of different people?
10. What would you advise your 12 year old self?
Not to worry so much about what other people think. People are far too concerned with their own issues so, ultimately, they don't really care about what you're doing. Just go your own way, even more than you did, and enjoy life.
Thanks for asking these questions, LSF.