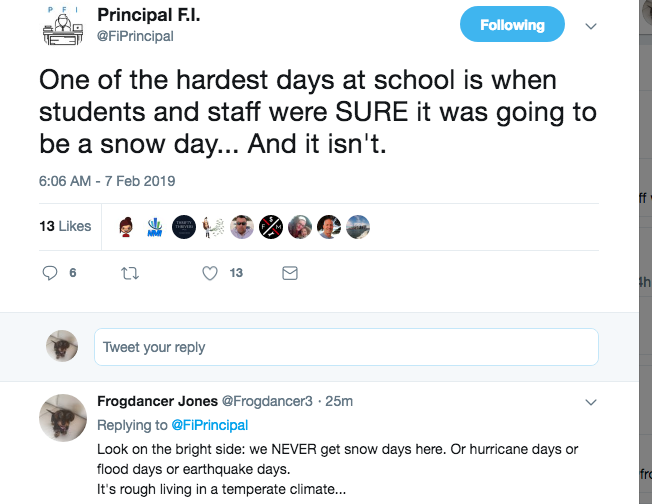 I'm sure we can all identify with Principal FI – it must be awful to think you're going to get a day off and then you don't.
Anyway, please jump across and read the interview I did for him on his 'Educators on FI/RE' series. (Sounds like something the kids might do to stay warm if the school was snowed in!!!)
This is an interview that, when it came out, I read and thought, 'Yeah, I'm really happy with this one.' I'd like to thank him for allowing me to share with his readers.