Something happened yesterday that made me smile.
It's been 9 months almost to the day since I retired. Since then we've had 3 (I think) lockdowns and the only times I set foot in a school are the times when I've been in the area and I've popped into the staffroom to have a chat.
Do I miss work?
Nope. Not at all.
Are there things I miss about being at work?
The banter in the staffroom every day was fun. A group of us from work have just finished watching Australian Survivor and having a group chat about what was going on as we were all watching. That was great – though again I've lost a bet as to who would win. I should never bet with Alice – this is the second time she's chosen the winner. I'll be trekking into the staffroom at some stage with another bottle of Aldi French champagne under my arm, dammit!
I've had 2 'work' dreams that I remember, where I was in a classroom talking away with the kids. I enjoyed those, though I realised one of the reasons that the dream was so good was that there were only about 12 kids in the class, instead of 28!
Yard Duty on sunny days wasn't bad. You'd get your steps up and have some jokes with the kids. If you were put on 'North' duty – the oval – you'd be paired with someone else. Usually, they were people I'd never really come in contact with before, so it was a good chance to meet someone new and get to know them over the space of a term.
But there are three things I don't miss – The 3 M's.
Meetings, Moaning and Marking.
Meetings are self-explanatory, I think. No one likes an after-work meeting, especially if it catapults you into evening peak hour which adds 30 minutes to your after-work commute. Our English meetings always had great snacks, which eased the pain slightly, but the best thing about them was that they always finished Right On The Dot after an hour. The drive home was a killer though, especially in winter when it was dark by the time I pulled into the driveway.
Moaning? Ugh. Teachers are pretty optimistic people in general, but OMG there were a few people who were never happy. I got pretty good at avoiding conversations with them most times, but every now and then I'd be trapped, especially if their desk was close by. ARGH!
And marking. My least favourite part of the classroom. Maths teachers have it easy. All ticks or crosses, with an occasional "Please show your workings." They have heaps of tests to mark but they can finish a whole classes results in less than a period. English teachers have LOTS of marking.
Every speeling nistake needs to be corrected, the quality and order of arguments need to be evaluated and/or challenged and the pile of essays from a single class takes hours to go through thoroughly. Add in the appalling handwriting that most kids have these days and marking is not something that we look forward to.
Though looking on the bright side, there's no handwriting I can't decipher! This comes in handy sometimes.
So what made me smile yesterday?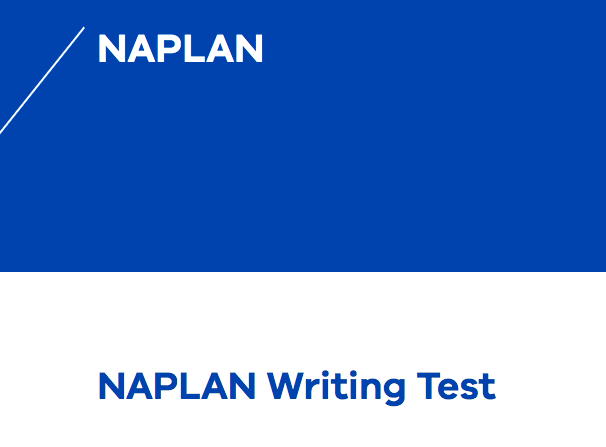 There's a teacher I know from another school who is clearly worried about my decision to retire early. Every now and then he sends me links to work that I might like to do. I don't know if he's worried I'll go broke or worried I might be bored, bless him, but yesterday an email with a link came through.
It had information about how to apply to mark Naplan papers.
Oof. That's one of the 3M's right there! But, slightly curious, I clicked on to see what I could find out.

So not only does it require Marking; it also requires Meetings.
For 27 days you have to mark a minimum of 4 hours per day, with only 2 days off. Of course, that means that the third of the 3M's would have to be endured.
Moaning. Otherwise known as whingeing.
From me.
You know, it brought home to me how really enjoyable my life is now, even in lockdown, and how much I treasure my freedom. I'm not opposed to doing a day's work here and there – hell, I just renewed my VIT membership, (Victorian Institute of Teaching), more as an insurance policy than anything else. I could do exam invigilation or casual teaching if I felt like it.
But putting aside 27 days to do an activity that I don't actively enjoy? Where's the fun in that?
I'm so glad that I stumbled across the Financial Independence blogs and books when I did. It was late in the day – I was hurtling towards 50 – but without this goal to aim for I'd still be working. I'd have the goal of retiring when I was 67, because of course, "that's what everyone does."
I wouldn't have the freedom to pick and choose how I spend my days. When the boys were younger, I was so broke that I'd definitely do this marking for Naplan, especially because nowadays you do it from home. I couldn't have passed up the extra money. I would've settled them all to bed, then sat up for hours marking as many papers as I could.
It reminds me of one of my favourite poems in all the world:
I've been reading a few blogs that talk about how dull the middle stage of working towards Financial Independence is. About how once the thrill of changing investments, increasing savings and maximising the lifestyle adjustments wears off, then there are years of the quiet put-one-foot-in-front-of-the-other slog until the thrill of seeing the finish line in sight happens.
Some people decide it's all too hard and decide that FI/RE isn't for them. Fair enough, I suppose. FI/RE requires a firm grip on delayed gratification, which is something that some people find hard to focus on.
However, as I sit in my yard on a beautiful spring day just before lunchtime, tapping away on my laptop, being able to pick and choose how I spend my time and whether I decide to earn a few extra dollars or not, one thing stands out.
That delayed gratification that some people find so hard? Imagine if I never practised it? The time would still pass. The future always turns into the present and then the past.
That misty future that I was working towards when I was learning about financial independence is THE PRESENT.
It's worth it to take the road less travelled.