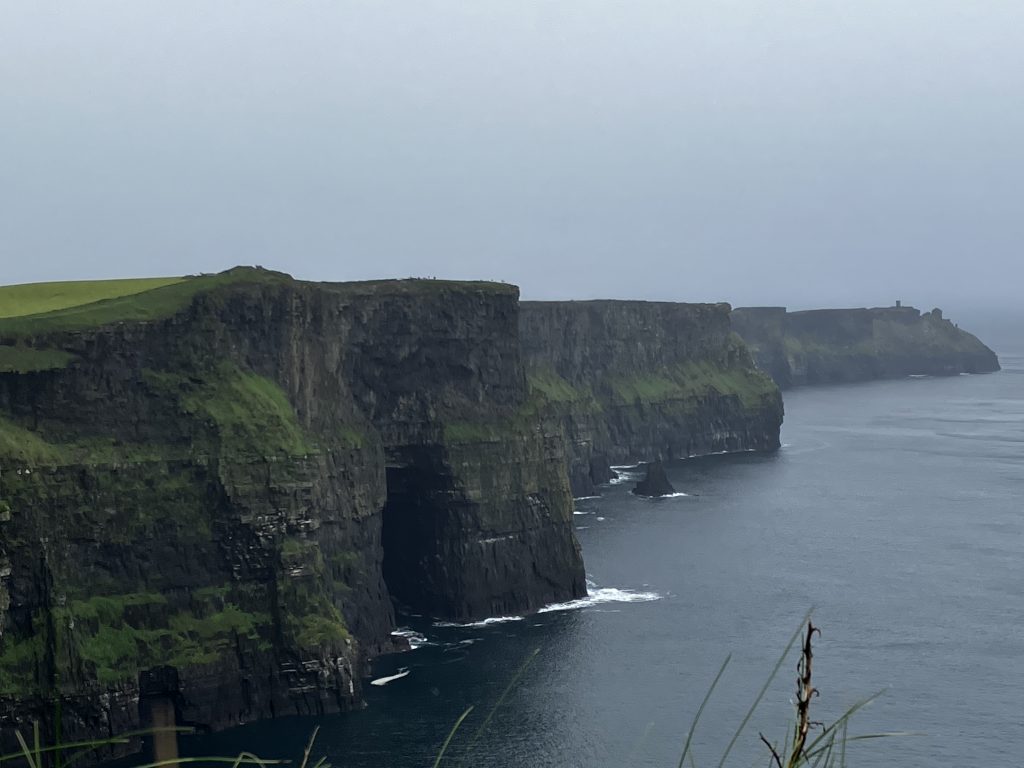 "On the coast, you will travel to the Cliffs of Moher. Braced against the ocean, on the coast of County Clare. Here you will stand on the dramatic 702ft (214m) high and 9 miles (14km) long cliffs, a Wild Atlantic Way signature discovery point, to gaze out on the vastness of the Atlantic Ocean."
This was the spiel for today I the itinerary.
What an incredible place. Patrick, a young man on the tour here with his wife on their honeymoon, said, "I'm relieved. I was scared the fog would roll in and it'd all be hidden."
Here it is in all its glory.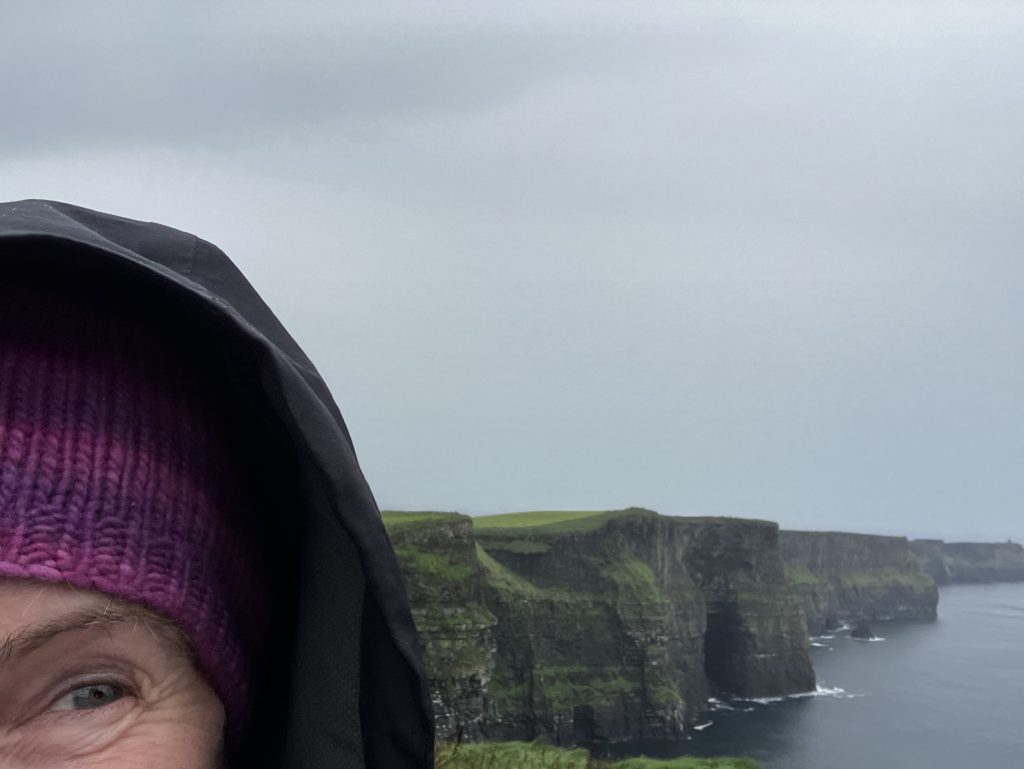 Just to prove I was here.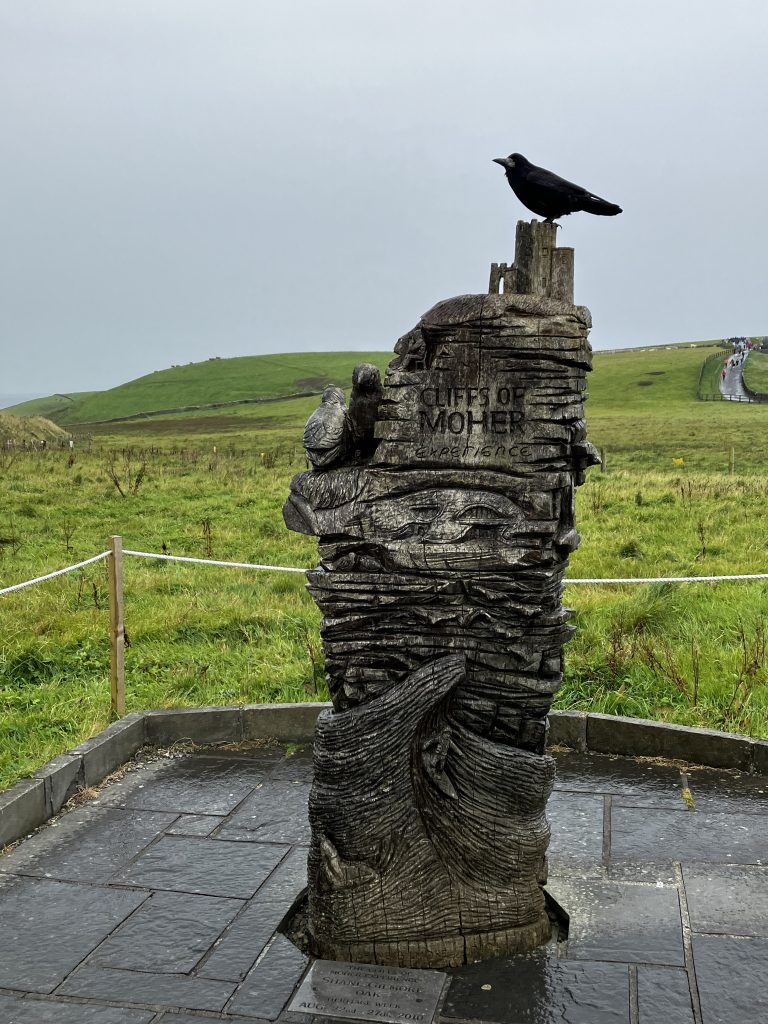 Here's what greeted me at the entrance to the Cliffs of Moher. A raven, cawing loudly. It seemed somehow appropriate.
The weather wasn't kind to us. It was rainy and very windy. On the way, Ben reminded us a few times not to get too close to the edge of the cliffs. I wonder if many tourists have started to fly, or if it's just a myth that the tour guides tell amongst themselves to feel a frisson of fear running down their backs.
Beautiful, but I couldn't help but be reminded of the Great Ocean Road in Victoria. Remember when I had a Little Adventure there a year or so ago?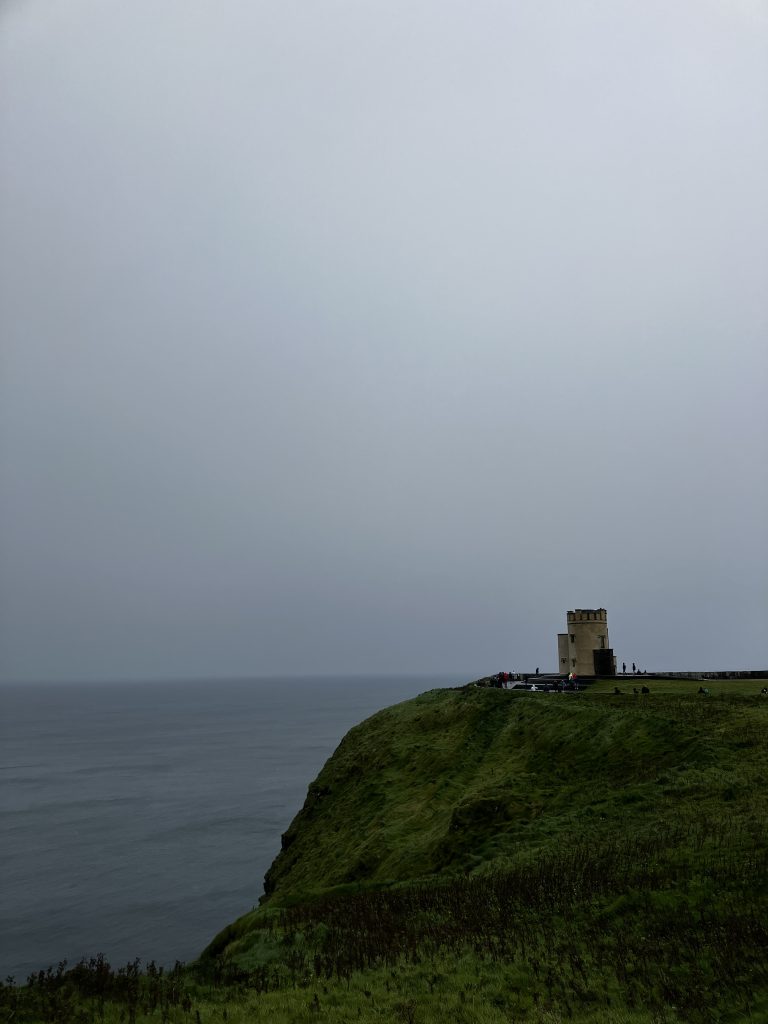 This little fort was interesting. Apparently when Napoleon was rampaging around Europe, they were scared he'd try and invade Ireland. They built a series of these forts all around the southern coast, enough forts so they collectively had eyes on every part of the coast.
However, it was a wasted effort because Napoleon didn't try to invade.
I don't think I'll ever forget how it felt to be there on the cliffs, my face being stung by the rain but seeing that incredible view stretching out before me.
My Antarctica jackets… both my warm and my cold… certainly proved their worth today, as I felt perfectly warm. Most people around me were miserable, with one woman on our tour saying, "Fastest trip ever. Walk up to the top, take a look, then straight down again!"
What a waste. When are we ever going to be here again?
So I stood there, leaning against the wall, soaking it all in. It was hard to ignore the excited Argentinians singing Happy Birthday to someone right beside me, but I did my best.
Even though the weather was wild, it seemed to somehow suit this place. It was stern and unmoving and beautiful.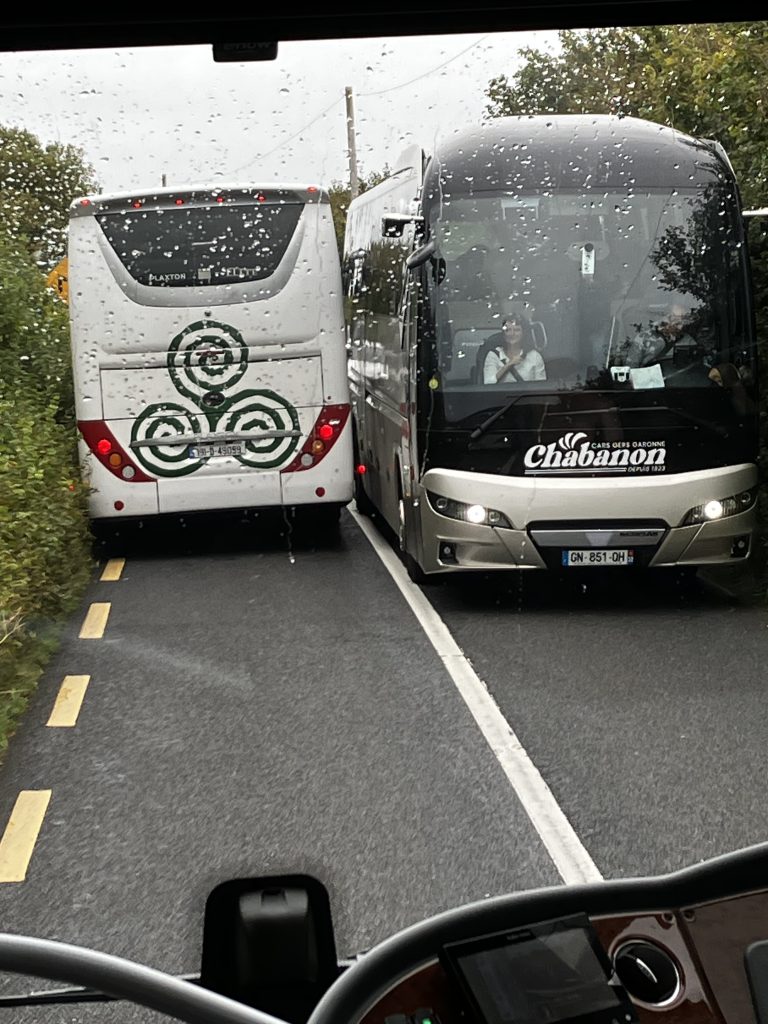 The roads here are so narrow. There is a lot of tourism going on and the coaches are everywhere.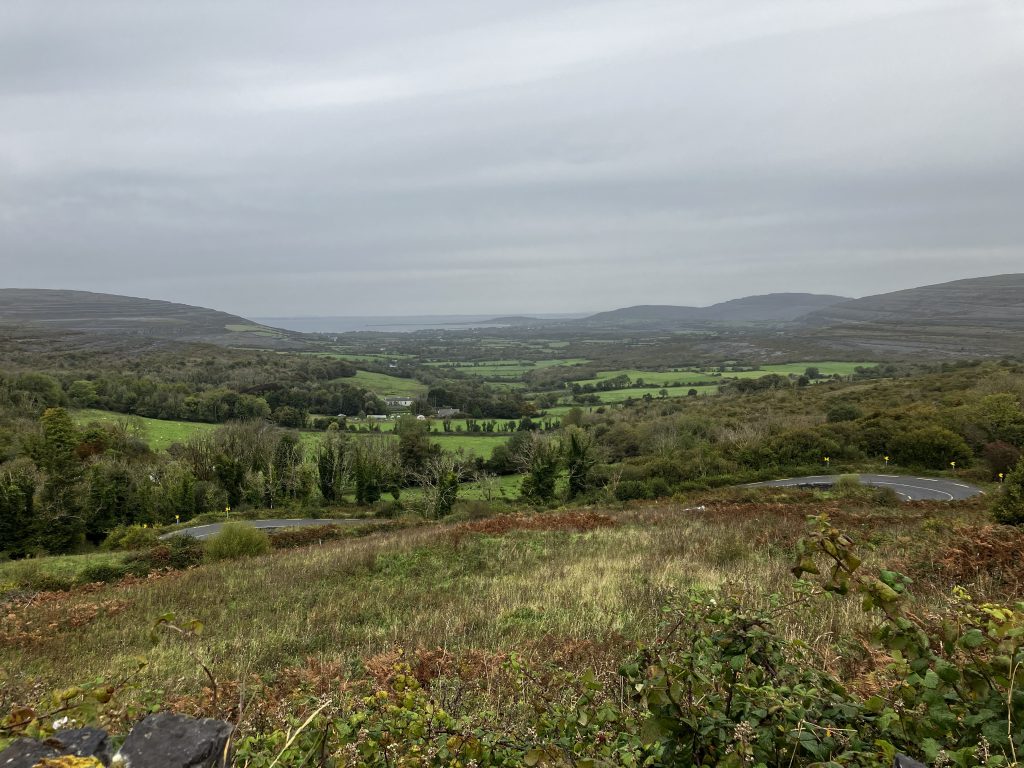 The Burren is a limestone area around 80 square miles wide. It used to be under the ocean near the equator in millenia gone by, as they've found fossils of warm water fish among the rocks.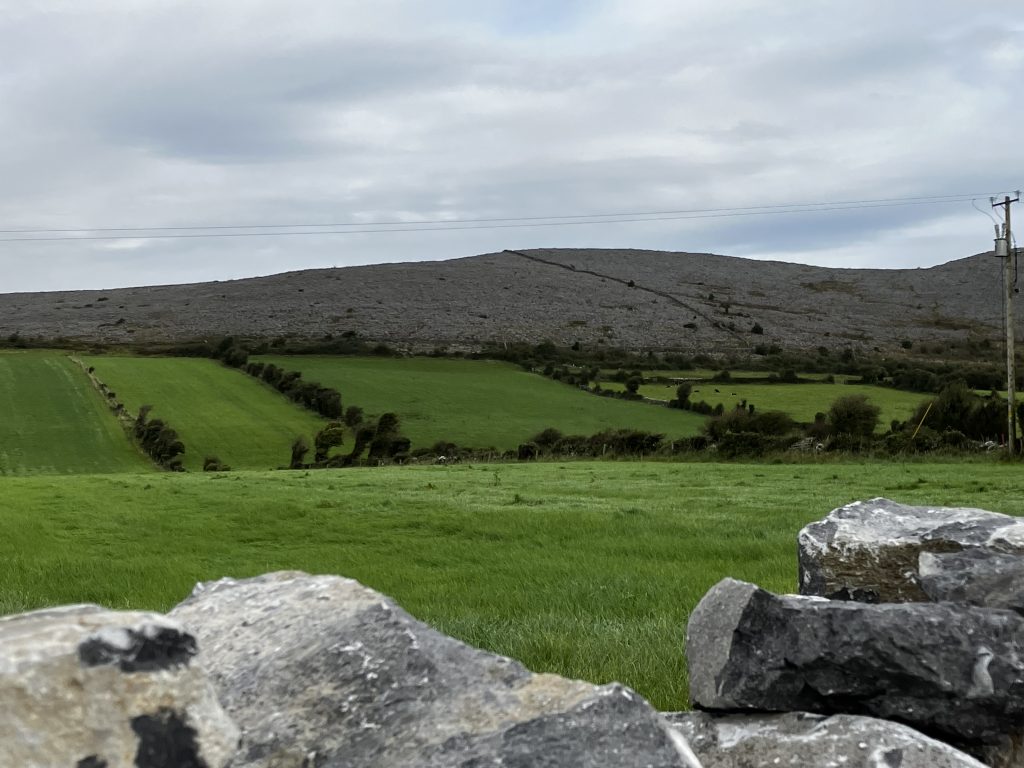 In the 1640s, Cromwell's surveyor Ludlow described it as "a savage land, yielding neither water enough to drown a man, nor tree to hang him, nor soil enough to bury him."
That didn't stop him burning villages and then leaving the people nowhere to go but the Burren.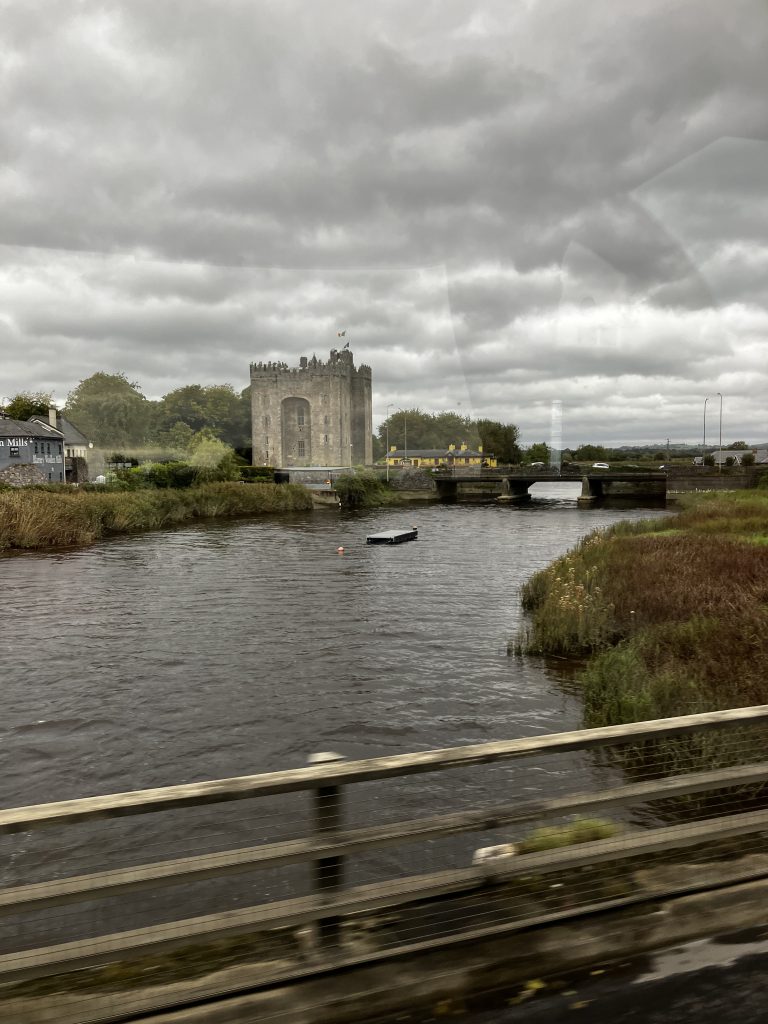 This is Kinvarra's 11th century intact castle. That means that Cromwell was welcome. Any place that had Catholics living there had a very different response…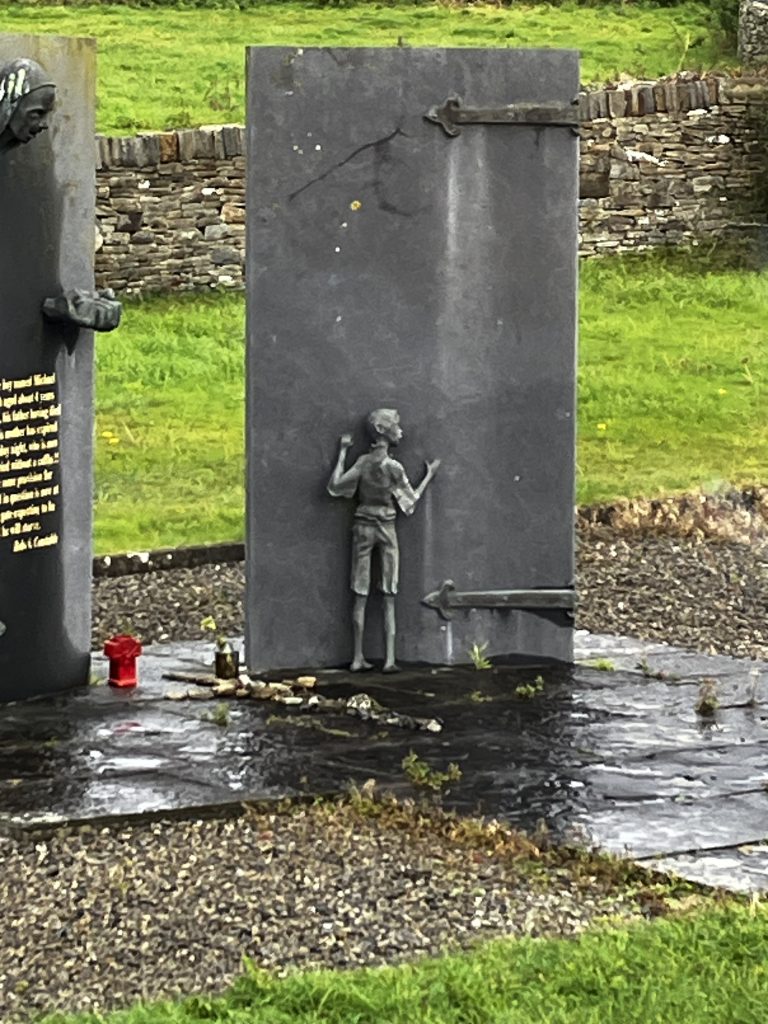 We drove past a memorial to the famine victims. This part of it is a little boy outside the workhouse doors. You can see the big hinges to the side.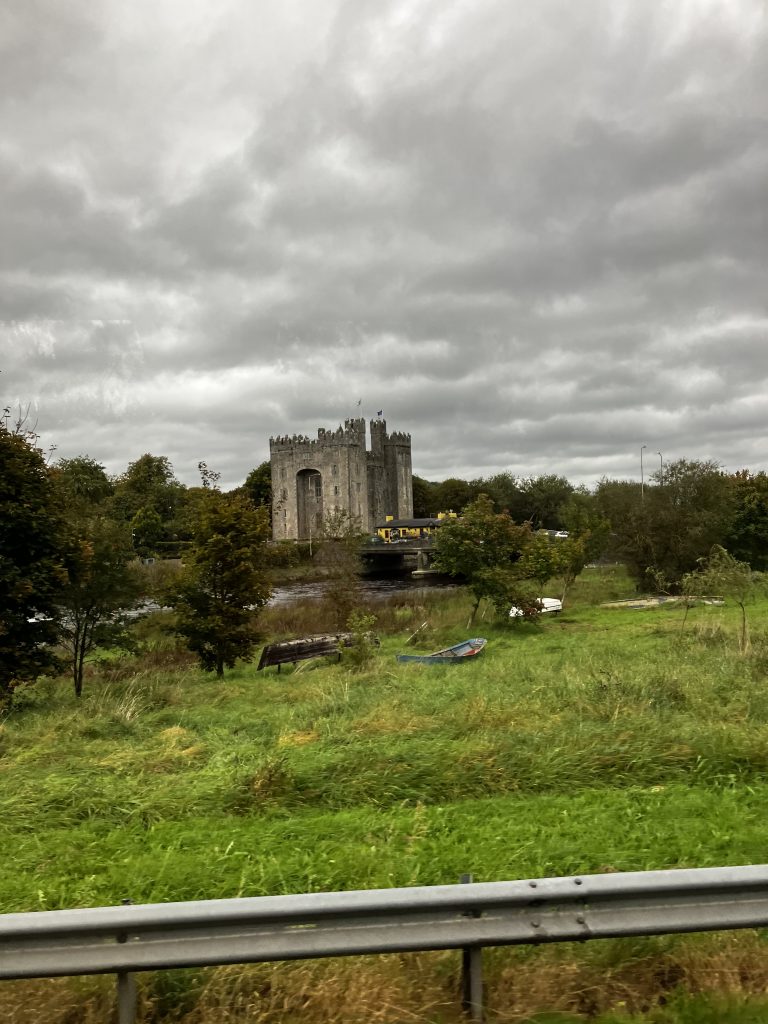 This is a sacked Cistercian abbey. It was established in the 11th century, before Cromwell came over in 1649 to fuck things over for the Catholics. He only stayed a year, but he certainly made his mark on this country.
We passed by a golf course on both sides of the road. Ben mentioned "the love grass." When someone asked what that was, he said, "They call it the Love Grass, because if you go in there you're fucked!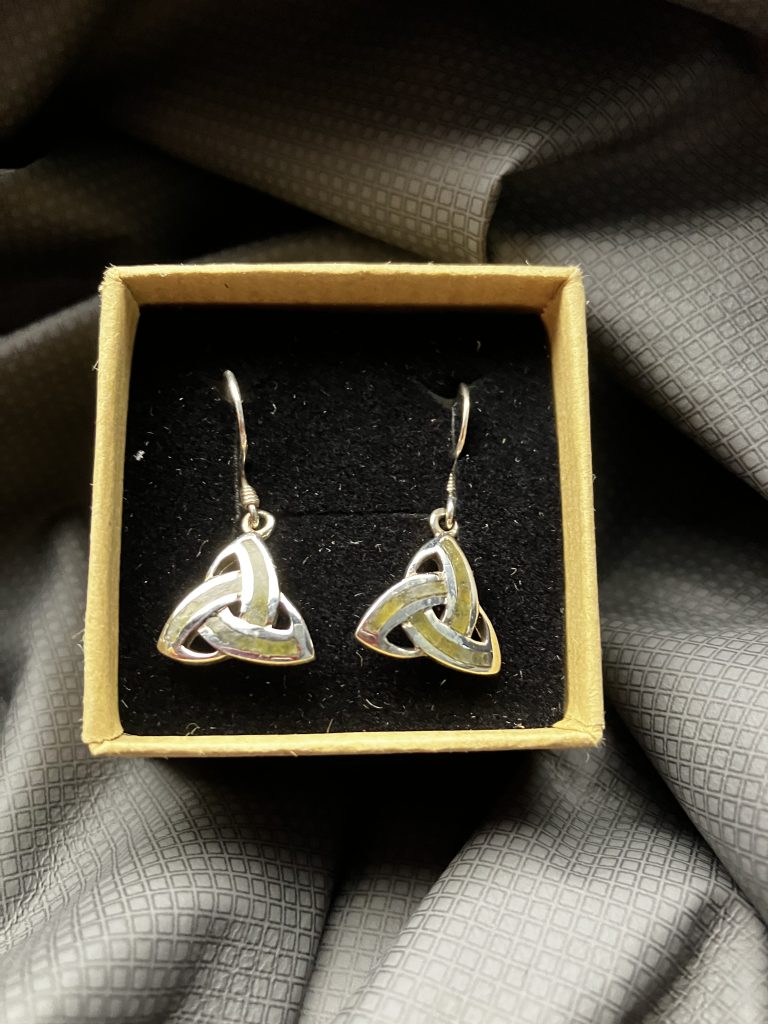 I bought some stainless steel earrings with some Connemara marble in them.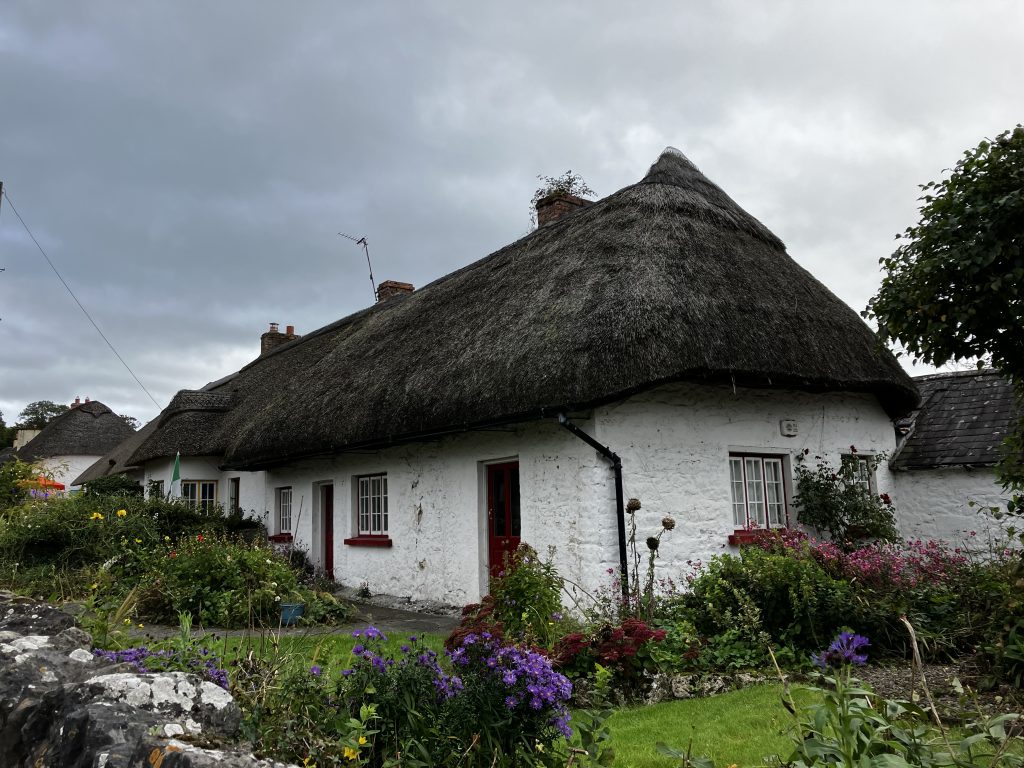 We stopped at Adare village for half an hour.
(Incidentally, if you're a member of my family reading this, please send me a message on Messenger.Just curious to see if anyone is following me on this trip. )
🙂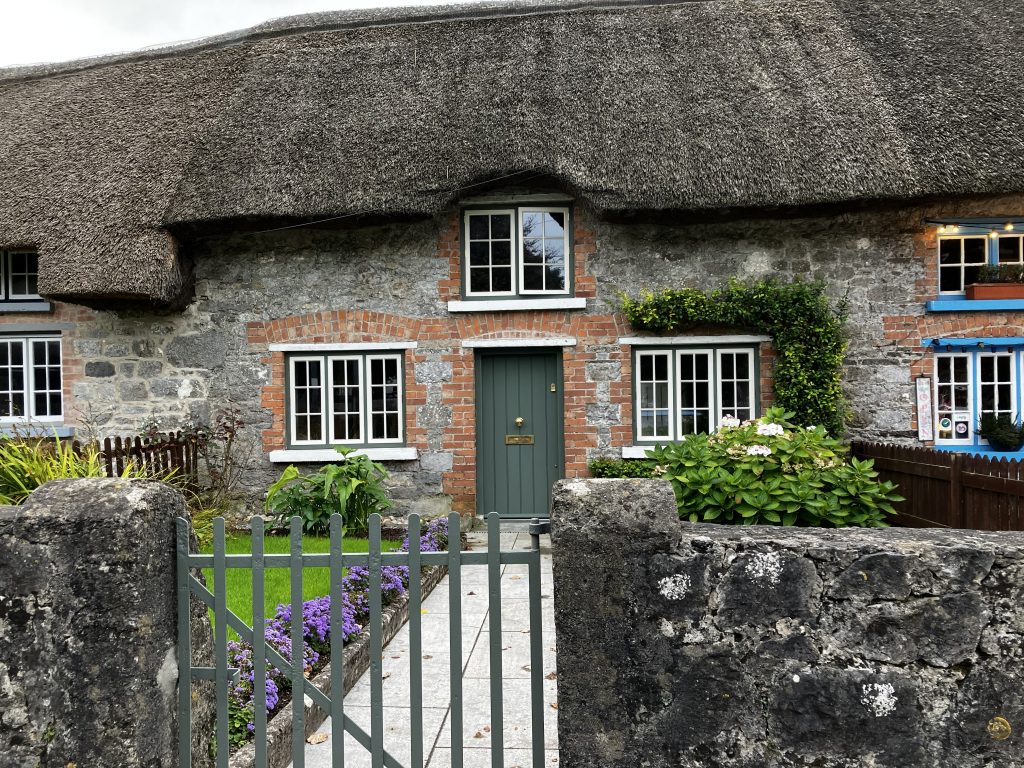 It's such a pretty place. I think we all wished we could have stayed longer.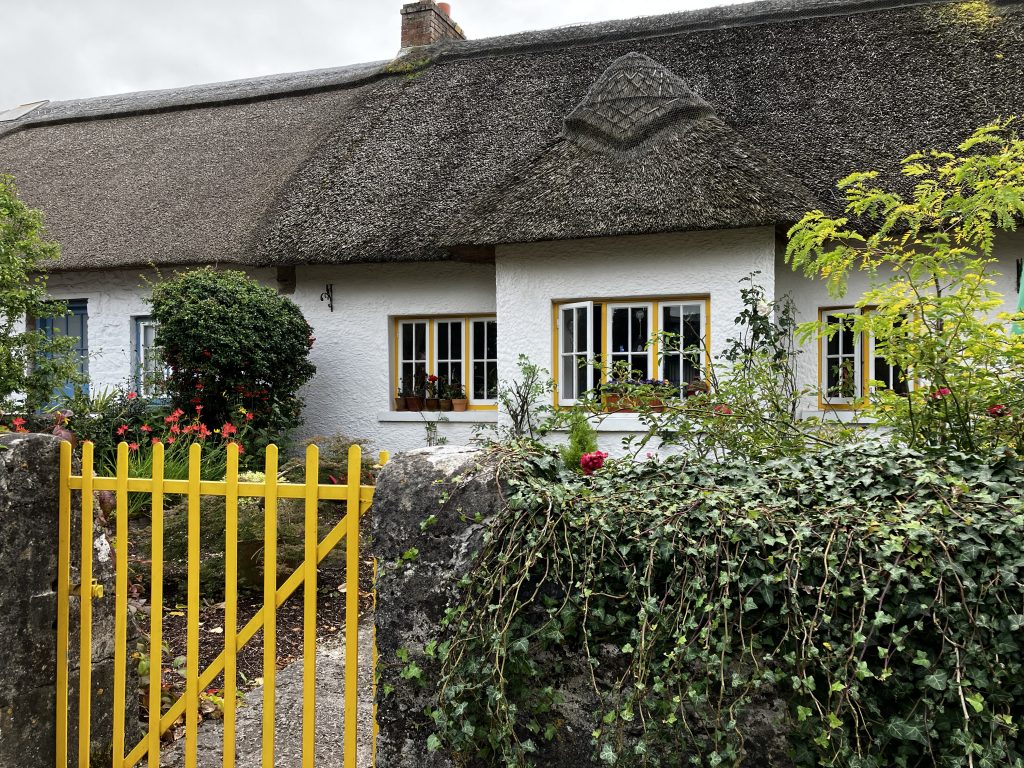 We headed off for 2 nights in Kilarney. This is Ben's home town. You could almost see him swell with pride as we entered the town.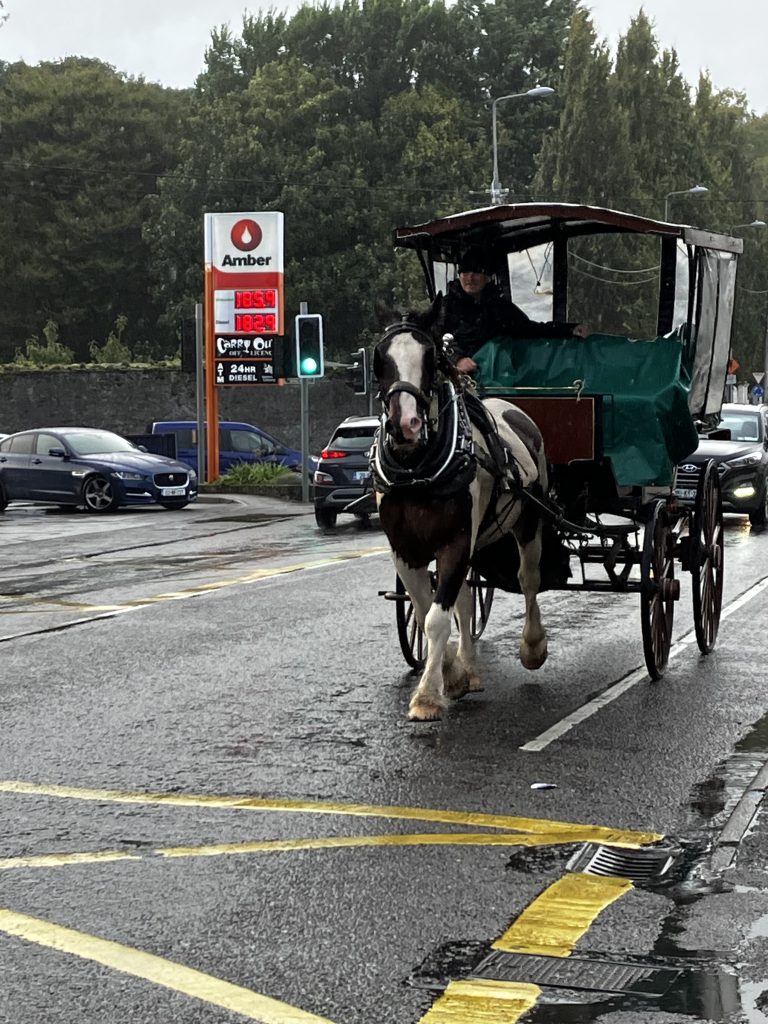 Not a bad welcome. This was right outside our hotel.
This was when sickness started to rip through our coach. Over the next few days, as many as 10 people were staying back at the hotel to spend a day in bed. Of course, when people started feeling bad, they didn't wear masks to protect the rest of us.
I woke up this morning not feeling 100%, so I popped a mask on. I was hopeful that the Cliffs of Moher had blown the germs right out of me, but no such luck.
I didn't have to miss any days on the bus, but I was certainly putting in marathon nights' sleep for the next few nights. No going out and partying for Frogdancer Jones!