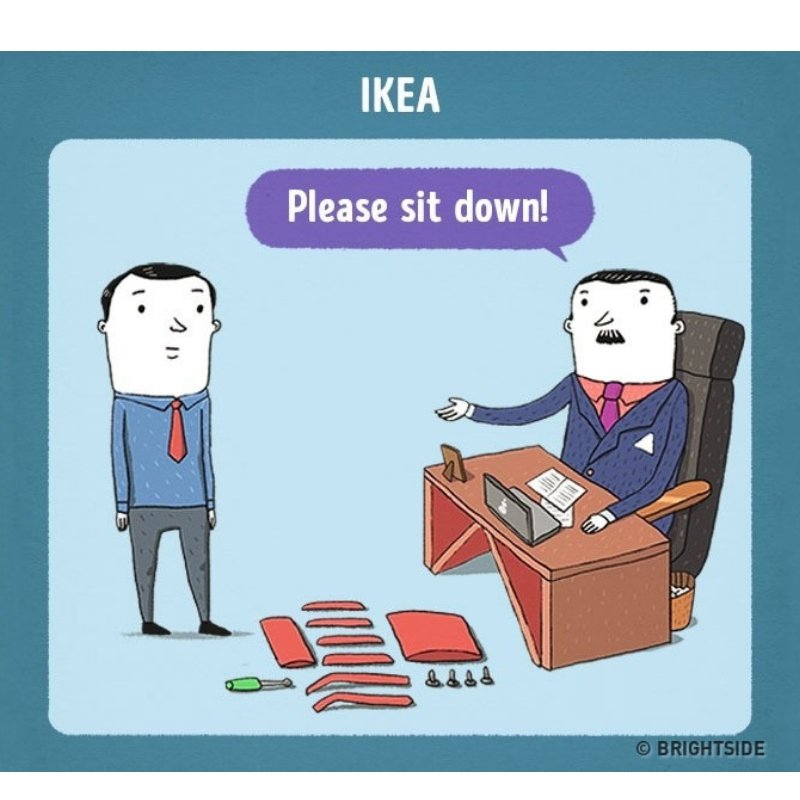 What's top of my mind: Making sure everything I need to do is ticked off before I go.
Monday night after work I took the dogs to the vet to get medications for Jeffrey to last for the time I'll be gone. He's on prednisolone for his grass allergies and on a heart pill. Poppy and Jeff also got anti-arthritis injections and they all had their claws clipped. The cavaliers were perfectly behaved (of course) while the vet nurse was clipping their toenails, but Scout protested this indignity. Once, she yelled and the vet nurse said, "I'm not even touching you!"
I've got all of the raw meat patties and dry food that they'll need. All I have to do for the dogs is give them a good grooming session and freeze enough chicken necks for their breakfasts. Then they'll be ticked off my mental list. Obviously the little woofs are the most important consideration.
I have to get out my bag and start putting my Merino and Antarctic warm clothes in it. As I've mentioned before, I'm doing a 100 days challenge with a Wool& dress, which will be my only outfit for my trip. I'm currently on day 47, so I'm almost halfway there. I want to save as much space and weight as I can, so I can buy at least a few souvenirs. I love the mementos I currently have around the place from my previous trips. They make me happy.
My main worry with my luggage is that I'm only taking a carry-on, so II have to ensure that I don't go over the weight. Some airlines weigh carry-on, others don't, and you never know what you're going to get until you're at the airport. I have a feeling I might be posting souvenirs back home… (like I did last time.)
I still have gaps of time to fill in my itinerary – I haven't even touched the 2 days in the Dublin area that I'll be spending with James from the North Korea trip. Any Dublin suggestions will be gratefully received. I'm sure that there are Oscar Wilde things to see, but apart from that I haven't looked into it yet.
My goal is to do at least one action a day between now and when I go so that everything will be covered before I leave.
Where I've been: to work. And Ikea.
I've decided that if my house is worth 1M+, then it should look like it. So after a couple of very expensive trips to Ikea, Ryan28 is slowly putting the flatpacks together to make my sewing room and the Man Cave look like adult people are living here.
He's doing a fantastic job. We went on the shopping trips together, which was a great decision because he thought of things that I wouldn't, and vice versa. I have the vision and he has the practical smarts to make it work. It's 4K that I wasn't intending on spending this year, but it's already making me happy every time I look at what Ryan28 has already built.
And yeah. Work. Less than 3 weeks to go before this contract finishes. I've been picking up an extra day or two of CRT each week, but I'm going to stop doing that. I'm getting tired and I want to have the time to get things done around here before I leave the place for 5 weeks.
Where I'm going: to Newport to see Evan26!
Yes, my Clown College boy is back. He flew in on Monday and tomorrow I'll be driving to see him to hear all of the stories. Unlike my trip, where I'm slotting in activities for every day, he and his mate had a vague idea of where they were wanting to travel after their clowning course finished, which ended up being totally upended when they decided to fly to Edinburgh and see as many Comedy Festival shows as they could.
So, for them, I guess it turned out to be a working holiday after all. What a wonderful thing it is to be so youthful and able to be so flexible about your plans! And he only asked me for a financial top-up 3 days before he was due to fly home. Frankly, I'm amazed he made his money last for so long! Maybe those years of growing up in an ultra-frugal household has taught him money-stretching lessons after all.
What I'm reading: Nothing.
I know! This never happens. I'm just focused on getting my trip organised.
What I'm watching: 'The Block' on free-to-air. 'Domina' and 'Ru Paul Down Under' on Stan and a smattering of other shows.
I think I'm going to save the two 'Walking Dead' spinoffs on Stan for when I get back. Looking at zombies will help to ground me after my trip.
What I'm listening to: Dark Matter.
This book was chosen by my local library as their book club read for the month. I'm listening to it on audiobook and it's INFURIATING. The actual premise is great – it's playing with the idea of finding your way through a multiverse where every decision you make splits off another world, which of course means there are gazillions of worlds existing independently side by side. Some are very similar to ours, while others are vastly different.
So far so good. But the protagonist is so annoying. He waffles and second-guesses himself and the dialogue is sometimes UGH. But then, just when I'm about to cut my losses and return the audiobook to the library, the story suddenly takes off.
"At last!" I cry as I'm behind the wheel. "Finally, I'm interested!" And then after a while the plot stalls again…
This is a rinse-and-repeat situation. I have 20 minutes to go.
I hope I have a few podcasts banked up. They're sure to be more entertaining than this book has turned out to be.
What I'm eating: Food.
I'm trying to eat down the freezer, pantry and zombie apocalypse cupboard before I go. So we're not eating anything wildly different.
What I'm planning: What to do in London.
I'm booking things and sliding them into chunks of time. It's funny – before I started doing this I thought, "9 days straight in London! Woo hoo! I have heaps of time." I'll be able to see everything I want.
Um… no I don't.
And no I can't.
But I'm going to give it a red hot go.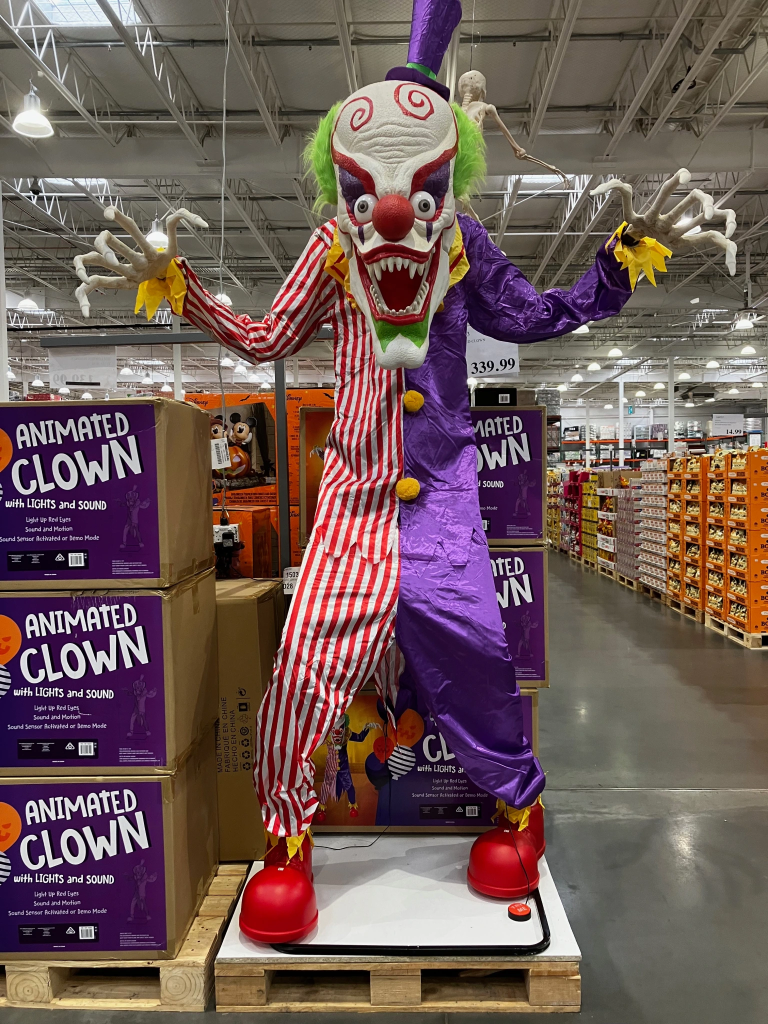 Who needs a fist bump: Whoever decided to put this hideous clown in Costco.
Imagine how many terrified children will develop clown phobias after seeing these things on Halloween? It's taller than I am.
I sent this photo to Evan26while he was still overseas and he replied, "That's MEEEE!"
What has made me smile: Deana.
My friend Deana and I met when I went to the UK back in 2015. I shared on the frogblog that I was going and she sent me an email, introducing herself and saying that she'd been reading the blog for years and offering to host me for a few days.
She promised that she wasn't an axe murderer, so I accepted her offer. After all, why would she lie?
We hit it off immediately. She's the very definition of an English rose. We saw Jane Austen's House, Anne Boleyn's childhood home at Hever Castle, and Canterbury Cathedral. It was marvelous.
Now that I'm coming back, I'm spending another few days with her. She's also agreed to pop up to central London for a day to gallop around with me. It'll be lovely to share my experiences with someone. 🙂
Dad joke of the day: