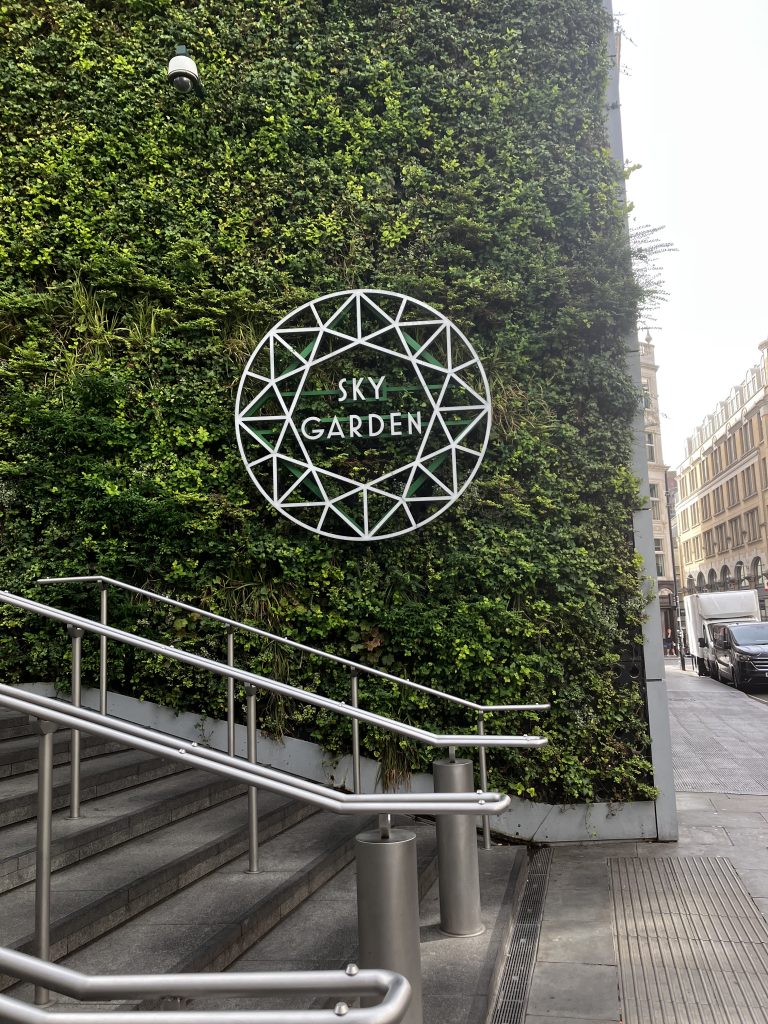 When I woke, it was to lots of birthday wishes from everyone I love. Yes, today Frogdancer Jones enters a new decade!
I was originally supposed to arrive today, but I brought my trip a few days forward so that I could be sure that I could attend lunch at the Sky Garden with Scott.
But first I had to check out of the hotel and get to Corinna's place. As I was zipping up my case, the fire alarm sounded. I looked around the room, then at my fully packed bags and thought, "We'll, I'm ok to evacuate!" and I left.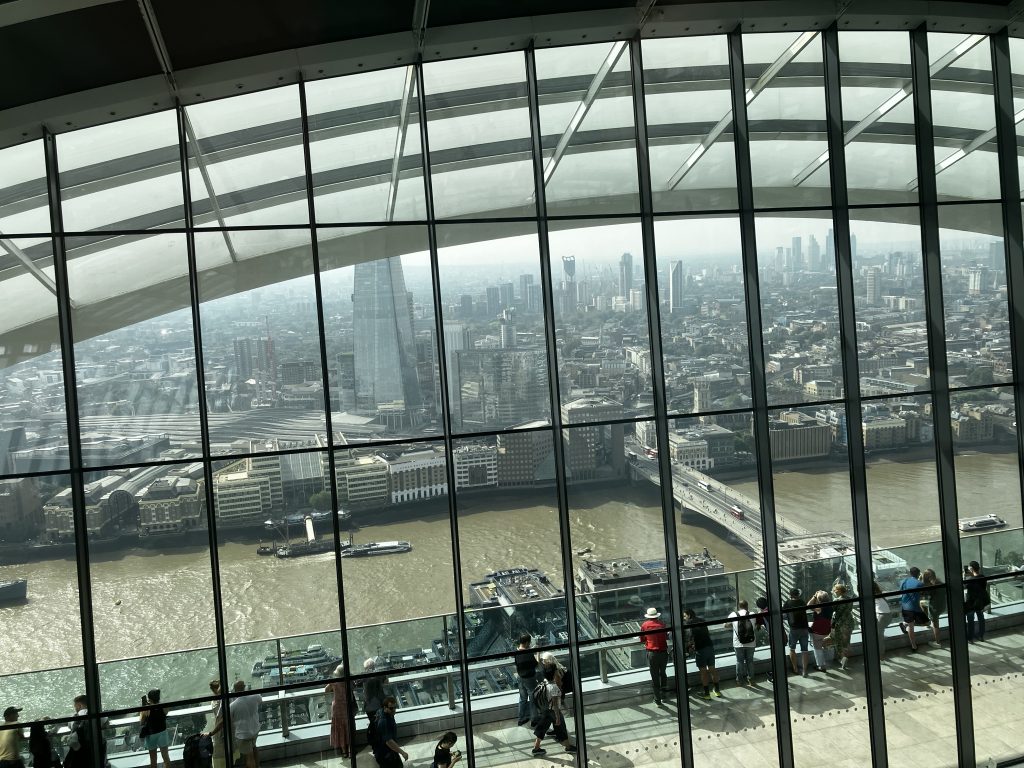 Seeing Corinna again was so lovely. The street numbers on her street aren't very clear, so she had to come out on her balcony to guide me in.
"I can see you," she called.
"I can't see you!" I called back.
I dropped my case, we had a quick chat and then she was off to work and I was off to meet Scott, who was coming down by train from his place in Market Harborough.
He suggested we meet outside a church that is near a big junction of roads. Citimapper got confused, but luckily I bumped into a woman giving away chocolate truffles – she gave me 5 when I said it was my birthday – and she directed me down the correct arm of the junction. She used to live in Sydney.
I was sitting on the steps of the church, blogging about Buckingham Palace when Scott arrived. Big hugs all round and after a quick look at the church – St Mary Woolnoth for all of those T S Elliot fans out there – we walked to the Sky Garden.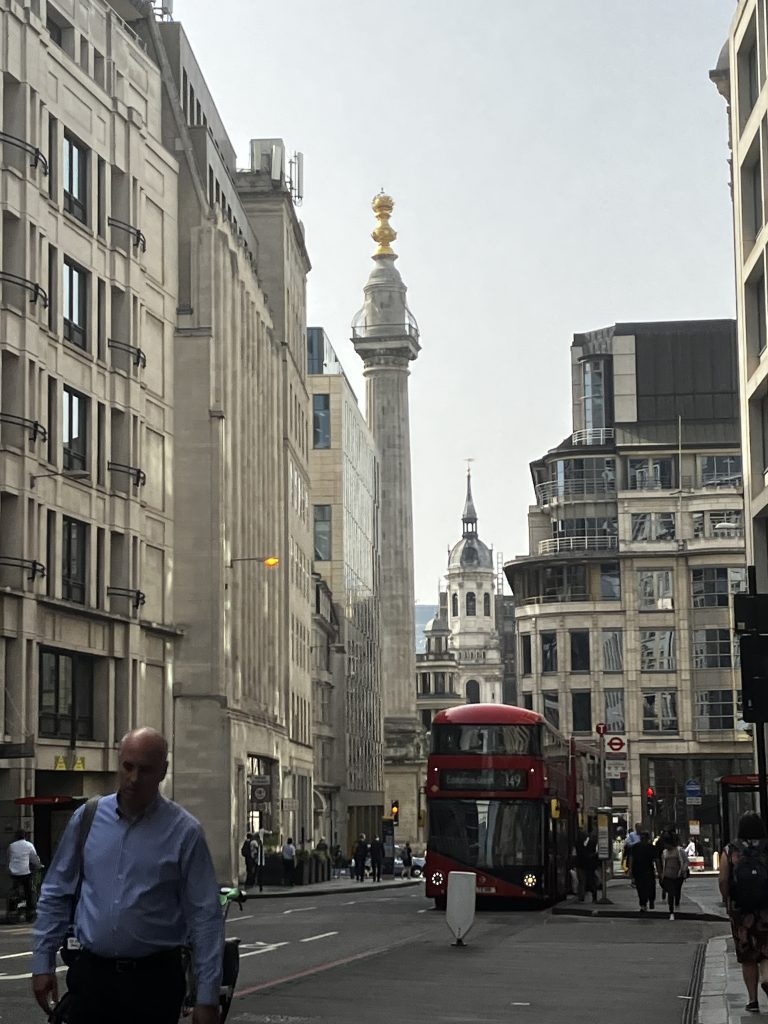 ( This tall pillar with gold on top marks where the Great Fire in 1666 first started. It destroyed over 80% of the city.)
It's as the name suggests… it's a garden in a skyscraper. It's free to get in, but you have to book in advance otherwise half of London might turn up on any given day. There are 3 restaurants. We were heading for the mid tier one.
Before we went in for lunch, we had a look around.
Scott said that The Shard's viewing platforms were higher, but they were so high as to be almost too removed from the ground below. The Shy Garden's platforms are high enough to have the city sprawled out below, but you can still see people. You're still a part of the city.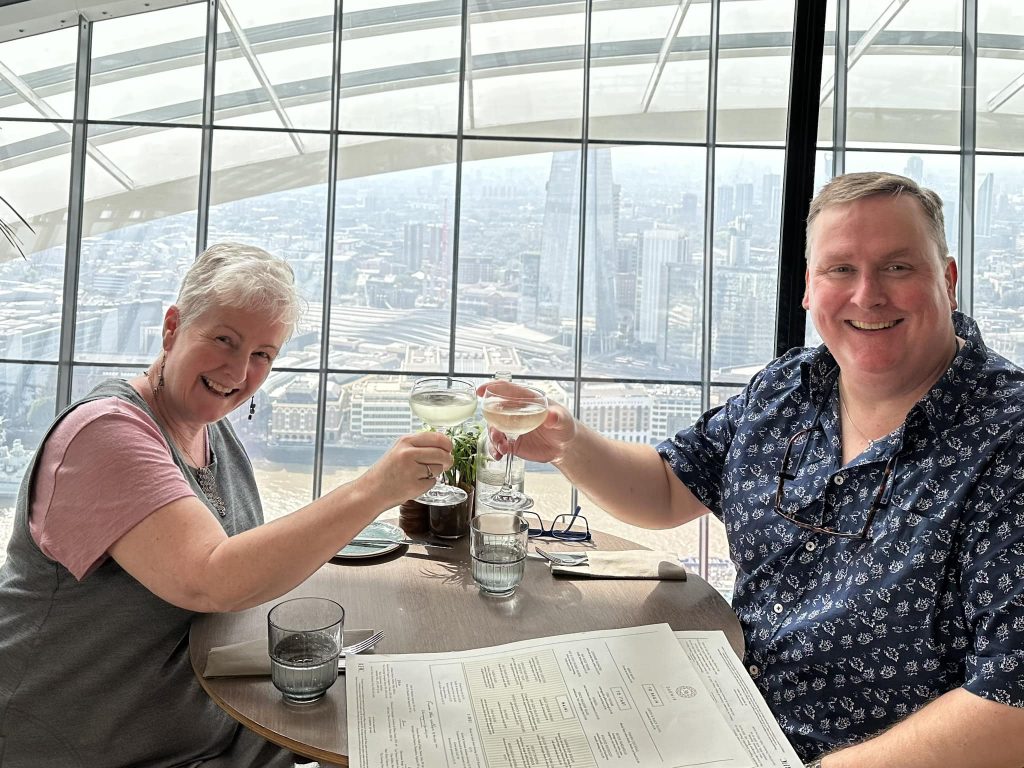 Lunch was delectable. We were given a window table and the first thing we ordered was a glass of bubbly each, to celebrate this auspicious day.
Over lunch we began the big " catch up " conversation. It was such a treat, sitting across from such a good friend, with an extraordinary view below, eating the best plate of food I've had in a looong while.
It was worth coming here a few days easily to ensure I didn't miss it.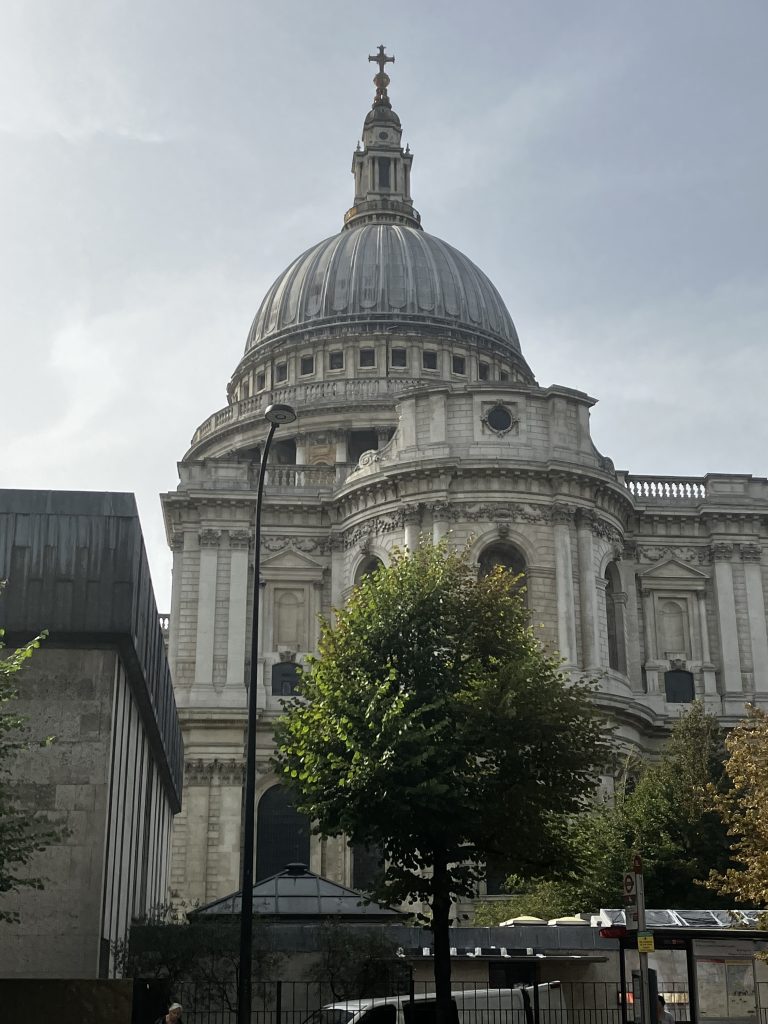 After lunch we went on a walking tour of Landon's City district. It was interesting, but was made completely memorable when, after Corinna happened to send me 4 or 5 WhatsApp messages, the guide rather snappishly told me to stop filming him.
As I was doing no such thing, I quickly set him straight and he was very nice to me for the rest of the walk. But there was no tip for him at the end!
The day was hot at 32C, so we sheltered in an ancient Roman exhibition that was really boring, but the aircon was excellent! Then upstairs in an air conditioned Starbucks we continued our conversation until it was time for Scott to catch his train.
It was a beautiful birthday present, but the day wasn't over yet.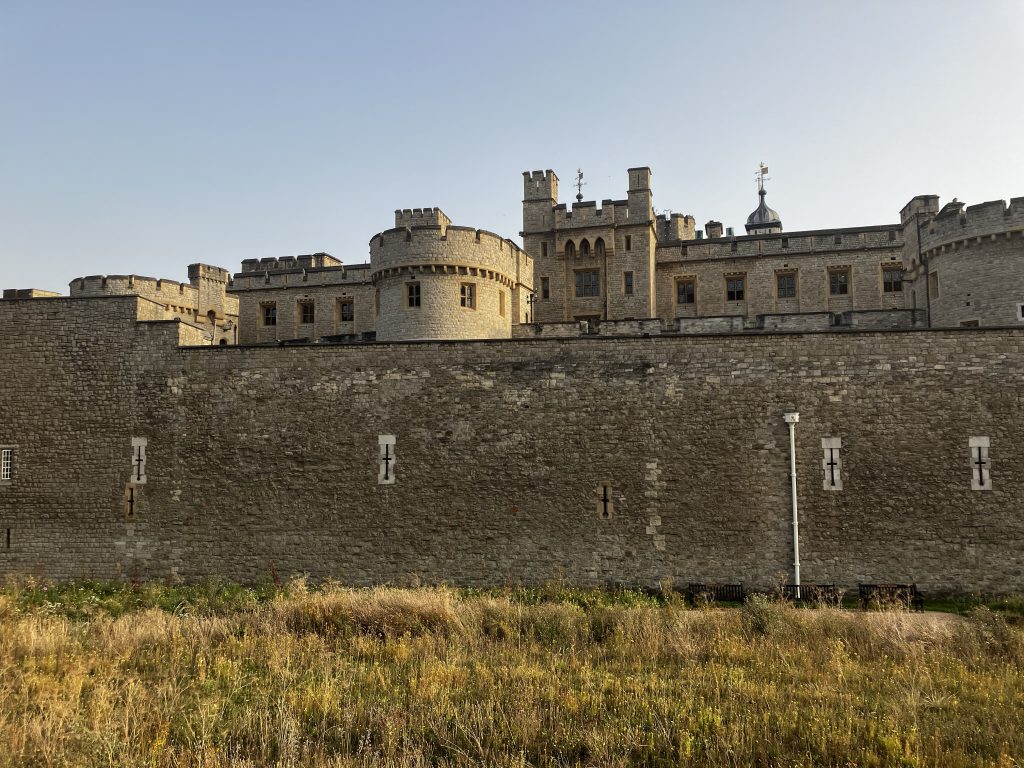 I walked back to Corinna's after leaving the tube, passing by these two beauties.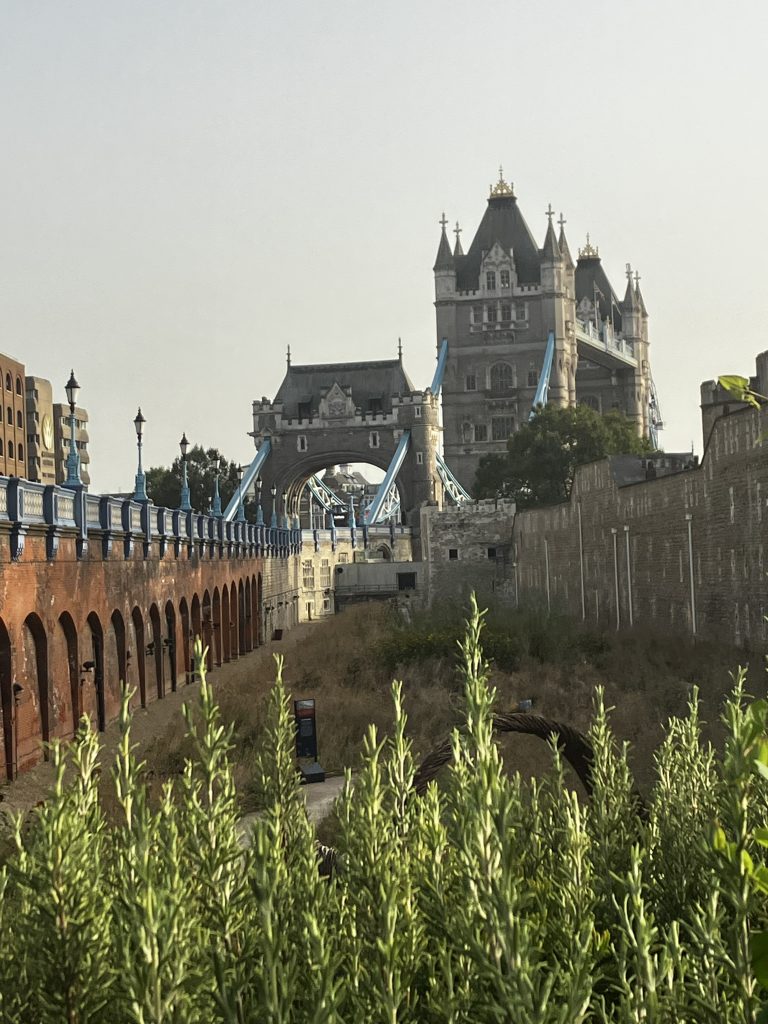 Just wonderful.
I had to walk along the docks for a bit. It was bustling with people and there were a few boats too.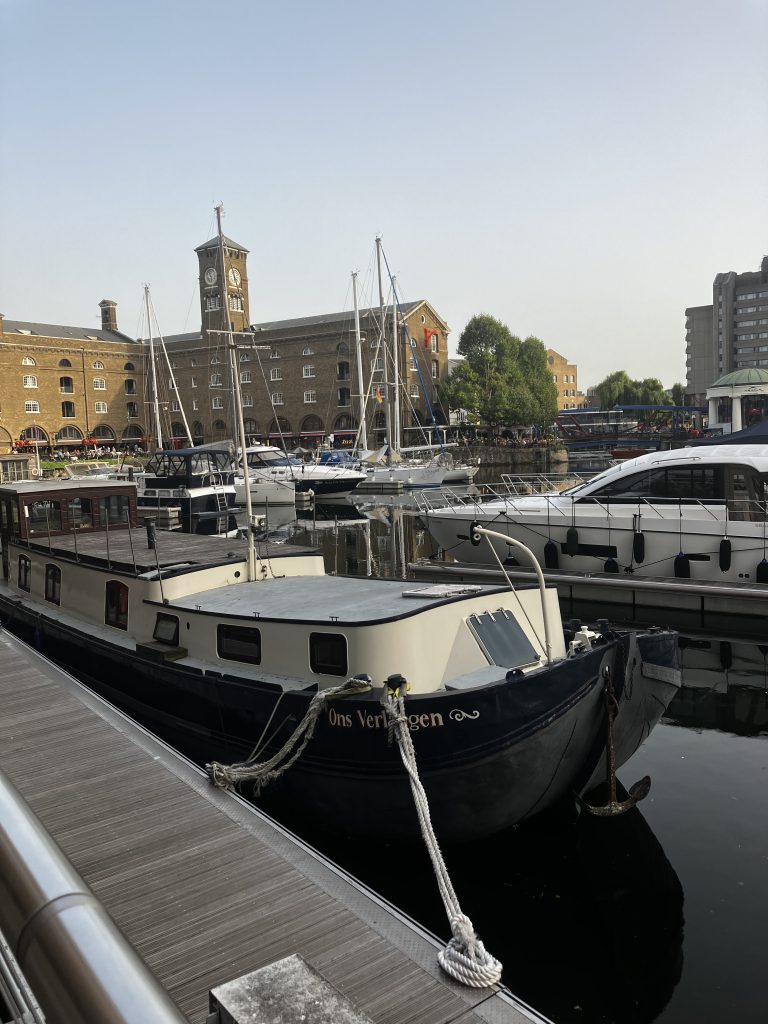 Corinna took me to an Israeli restaurant for my birthday. I've never tasted Israeli cuisine before and it was amazing! The complexities of the many spices used in each dish were like a party on the tongue.
With free birthday shots from the restaurant and a cocktail each, we were feeling no pain. We lingered over dinner and then took the 2 walks and 2 trains home.
It was an absolutely wonderful birthday and the perfect way to enter into a new decade.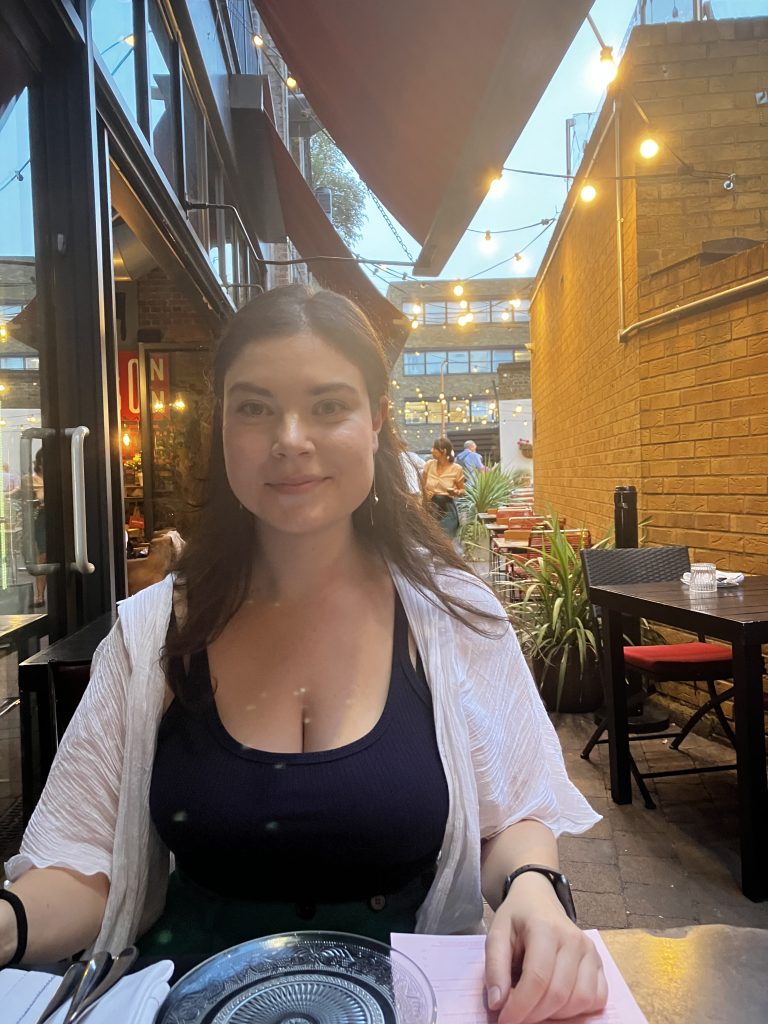 Life's good!