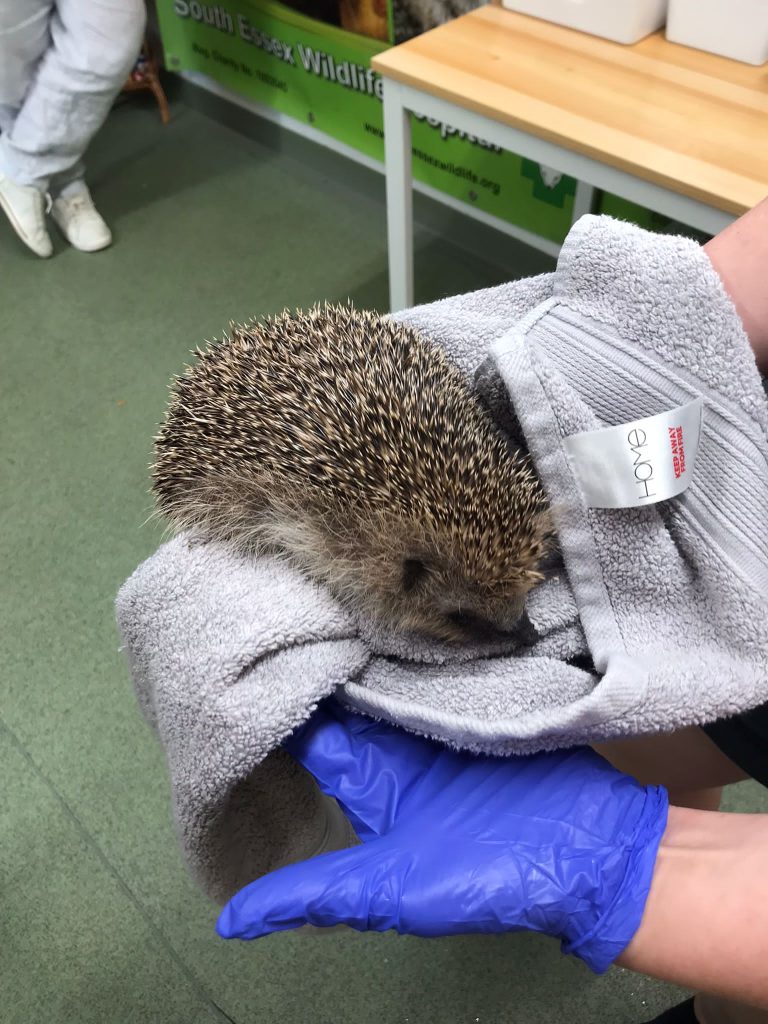 I'm not called Fortunate Frogdancer for nothing.
Bright and early, we picked up Kathleen and we were on our way to Tilbury Fort.
Remember that Armada portrait of Queen Elizabeth I at Greenwich that I was so excited to see? Tilbury was where she gave her way famous speech to her troops.

On the way, I mentioned in passing that in both my trips to the UK, I've never seen a hedgehog.
it seems that Kathleen is one of those people who Gets Things Done. Without saying a word, she started directing Deana to go down this road and that. We both thought we were still on our way to the fort, but we were actually on our way to an animal rescue shelter.
" They might not show you one, " she said as we got out of the car. " But it can't hurt to ask."
Deana and I were both sure we'd be turned away, Australian tourist or not, but Kathleen asked the question and suddenly there I was… face to face with a hedgehog.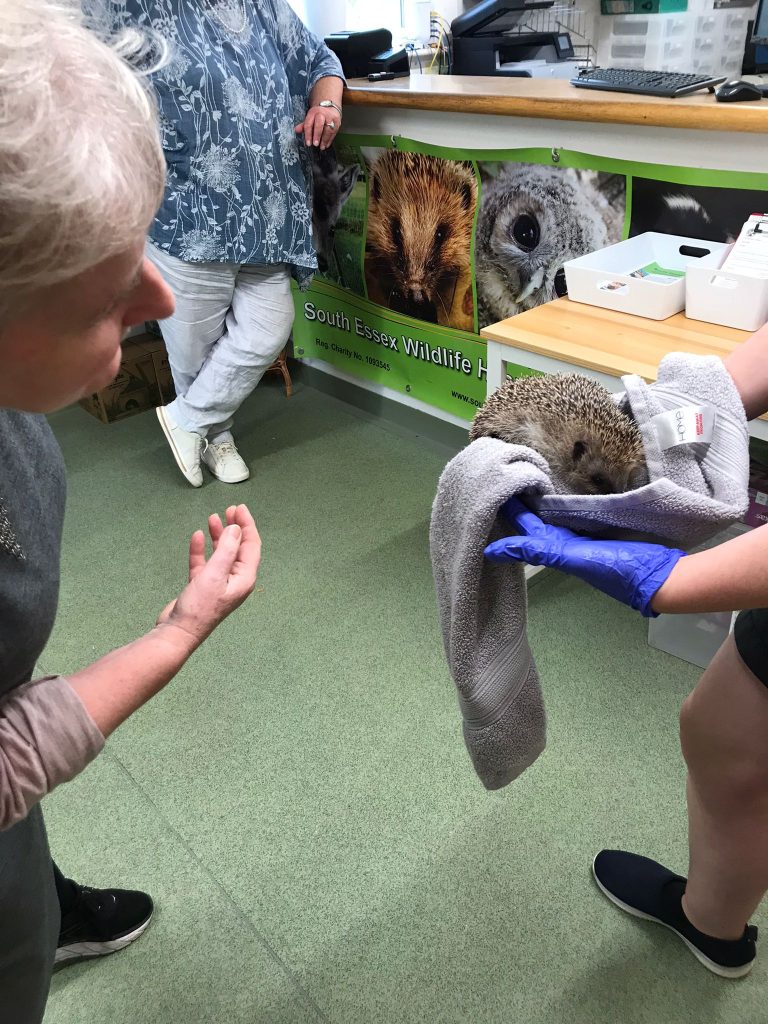 Such a cute little face! It was lovely. This is the point where I was just about to touch it, when Kathleen asked, "Is this one healthy?" And the girl replied, "Oh yes. It just has a lot of parasites."
I decided I'd pull my hand back!
What a wonderful thing. I haven't seen any English deer, but we have some in Australia so I'm not fussed.
We jumped back in the car, revved up by this unexpected treat, and headed off to Land's End, where Tilbury Fort is located.
When we got there we were slightly dashed to see that the fort wasn't open on Tuesdays, but that was ok. We took a long walk along the River Thames, taking a good look at Kent on the other side.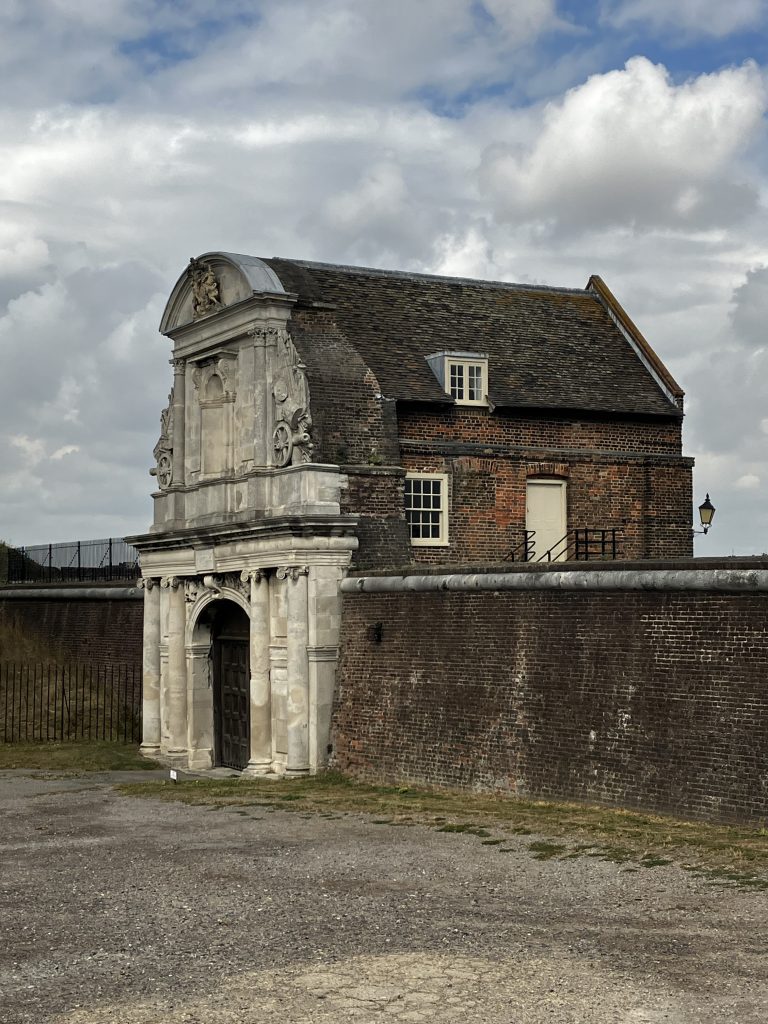 We passed by the fort. It had a few ancient cannons still pointing out across where the river bends.
It seems that it wasn't only foreign invaders that the soldiers had to look out for.
After a pigeon shoot competition was held in 1843, members of the army and civilian teams went off to the pub. A slight disagreement between the two groups led to the pub being besieged by over 50 soldiers armed with clubs and bayonets.People were severely wounded and it was only when a detachment of sentries from the fort arrived that the fight was stopped.
Fun times at Land's End back in those days.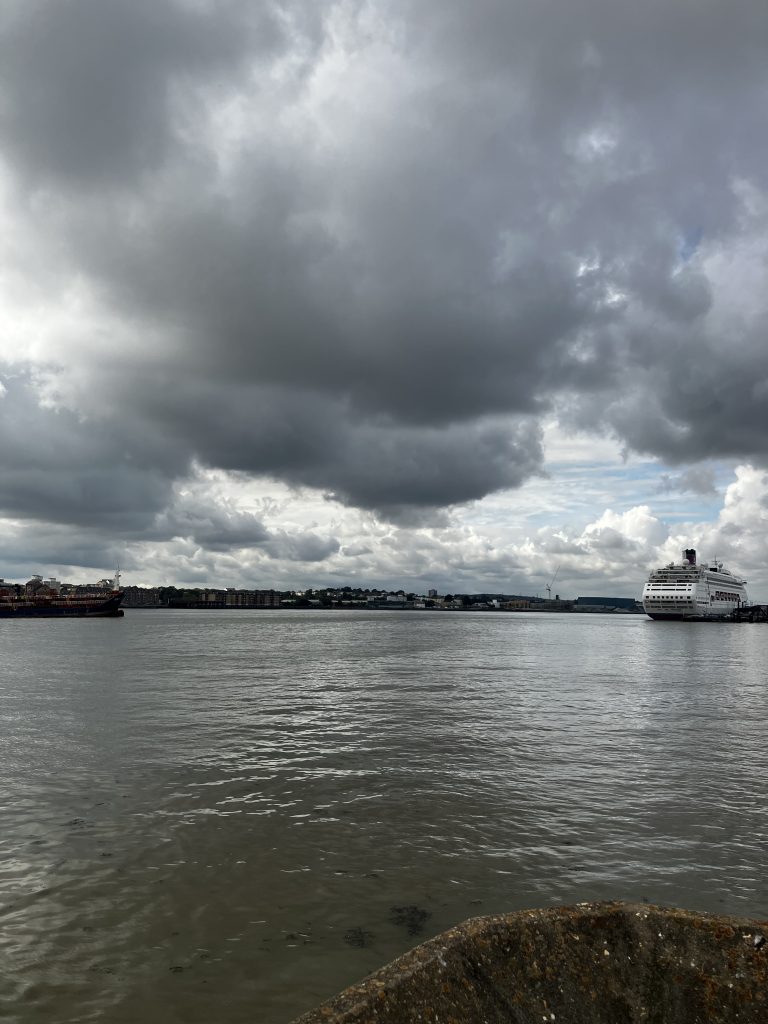 As we turned to head back to the car, a church over in Kent started ringing its bells in a song. It sounded lovely.
Next stop was Prittlewell Priory in Southend. It dates from the 600's, which you have to agree is pretty impressive. There is a small museum and church on the grounds… which was closed on Tuesdays.
Of course it was.
The sprawling parklands had been donated to the people of Southend to use as a public park in perpetuity.
We were treated to a Deana picnic lunch, then we set off to explore the gardens around the old church.
They were terrific.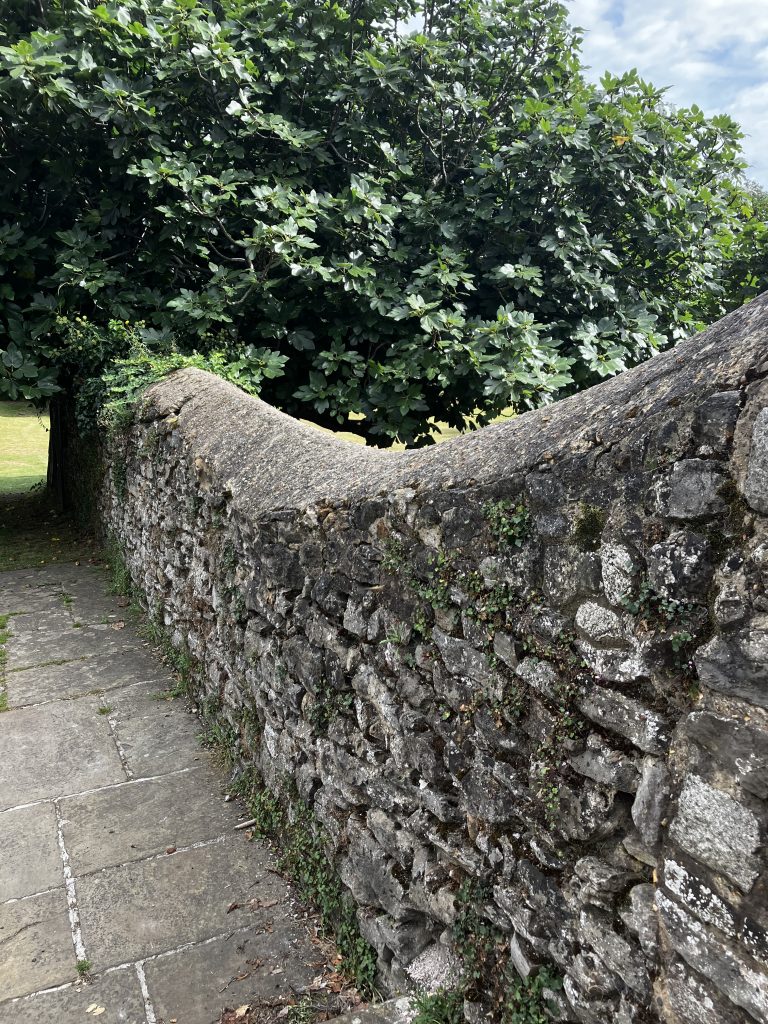 There were a series of walled gardens all around the old church, one leading into the next. Some were grassed areas, while others were more formally laid out as flower gardens.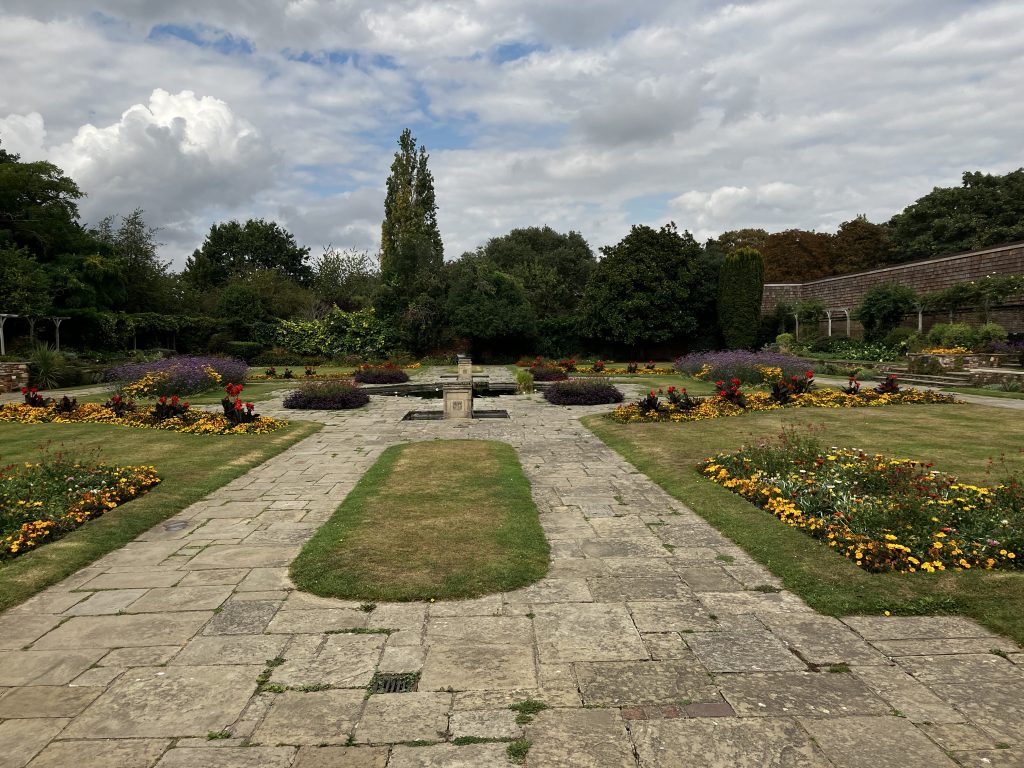 The smell from the flowers here was amazing.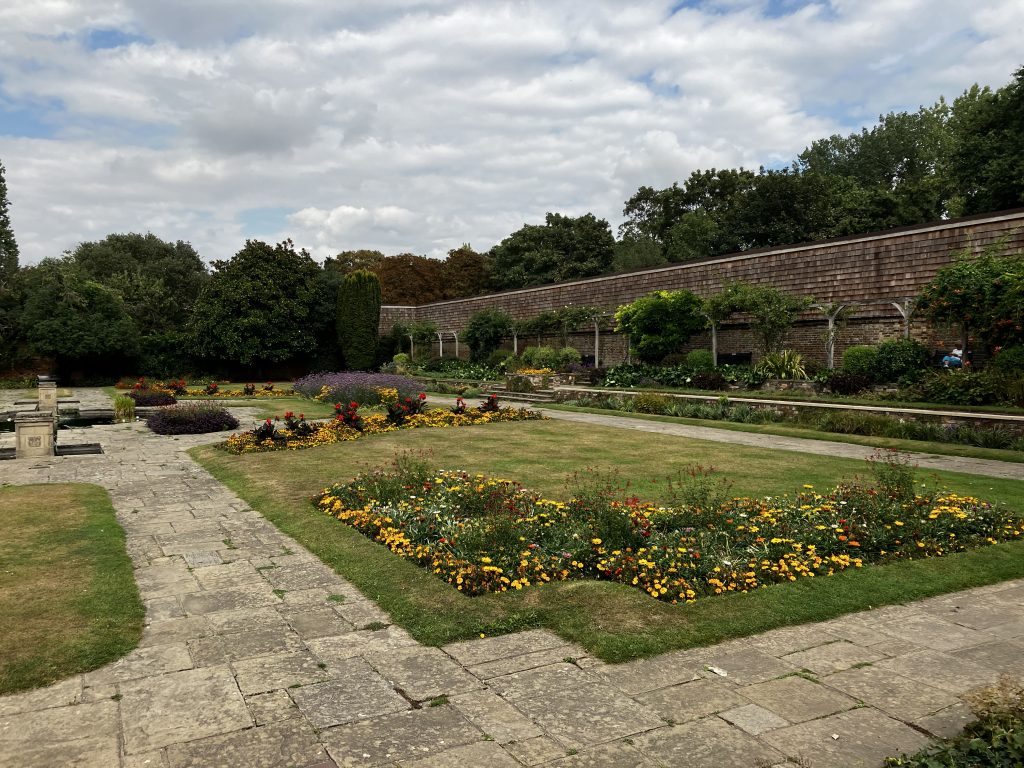 Did you see the woman quietly reading her book here?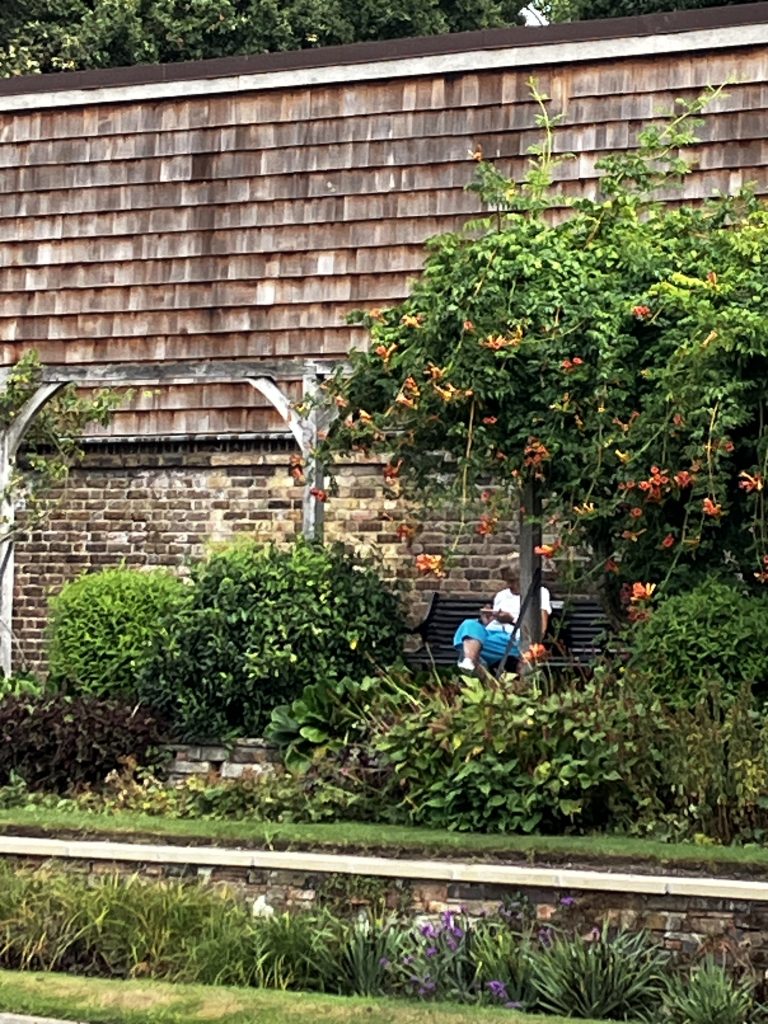 There she is.
"What a beautiful place," said Kathleen. "If I lived here, I'd come here every day."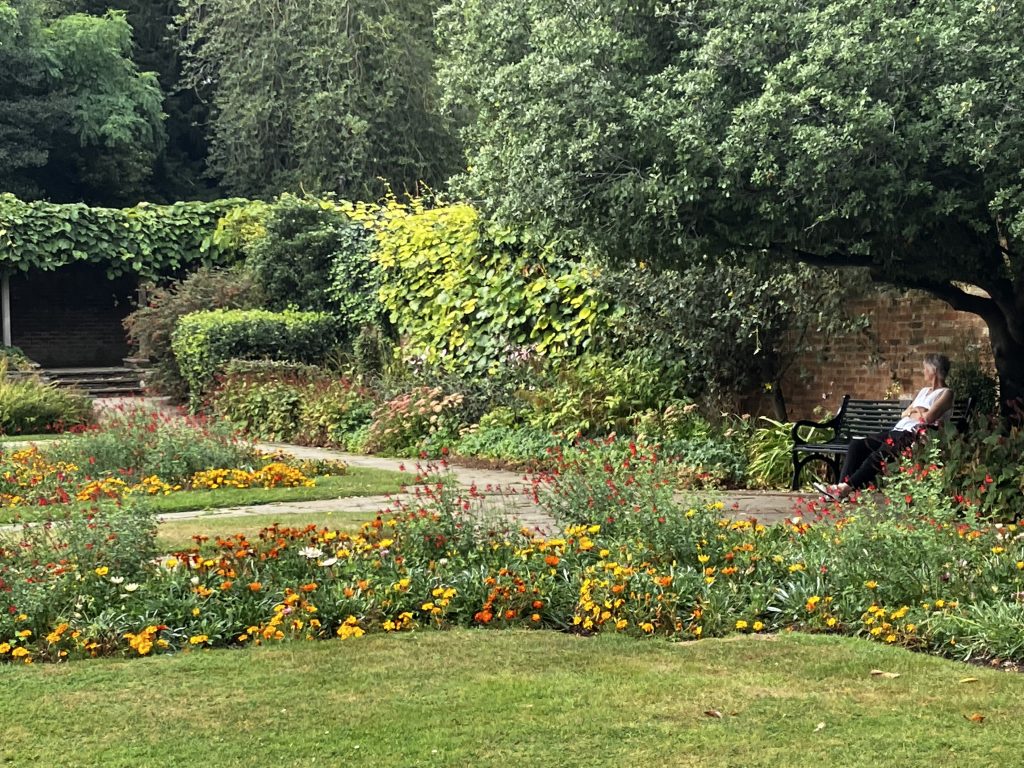 The roads were a stone's throw away, but the sound of cars seemed very distant. Fat bumblebees were rolling from one lavender spear to the next. It was wonderfully peaceful.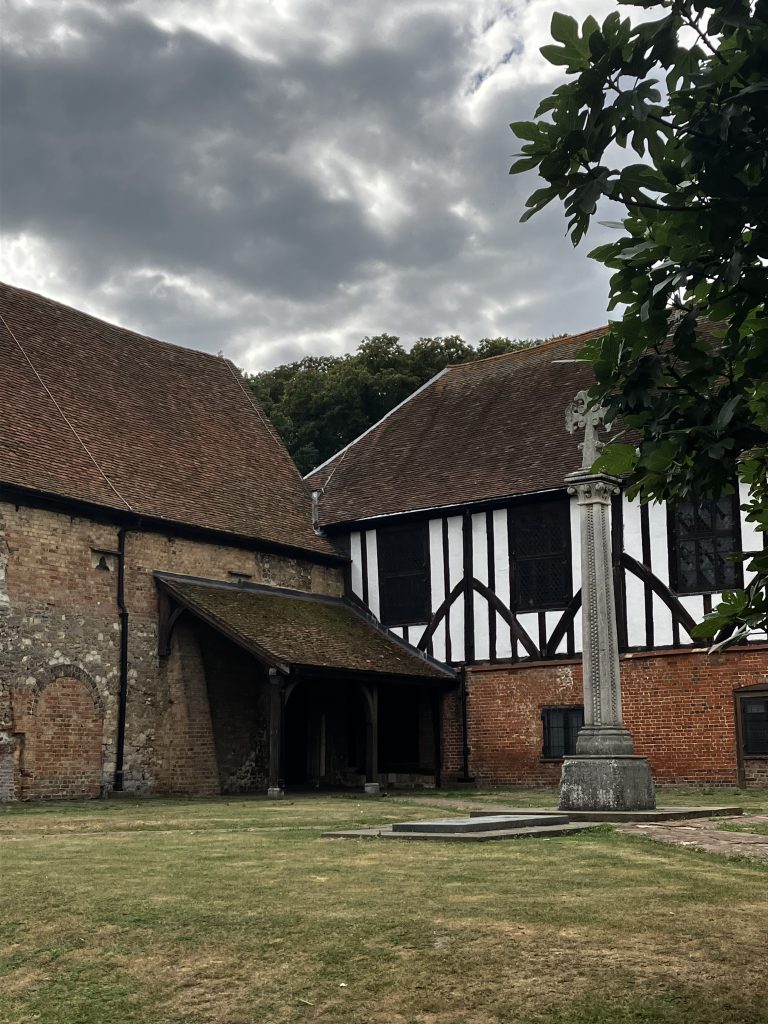 We walked around the outside of the old church. It had shutters on the windows so we couldn't see in, but it had a lot to see on the outside.
Look at where various things have been added, bricked up, replaced.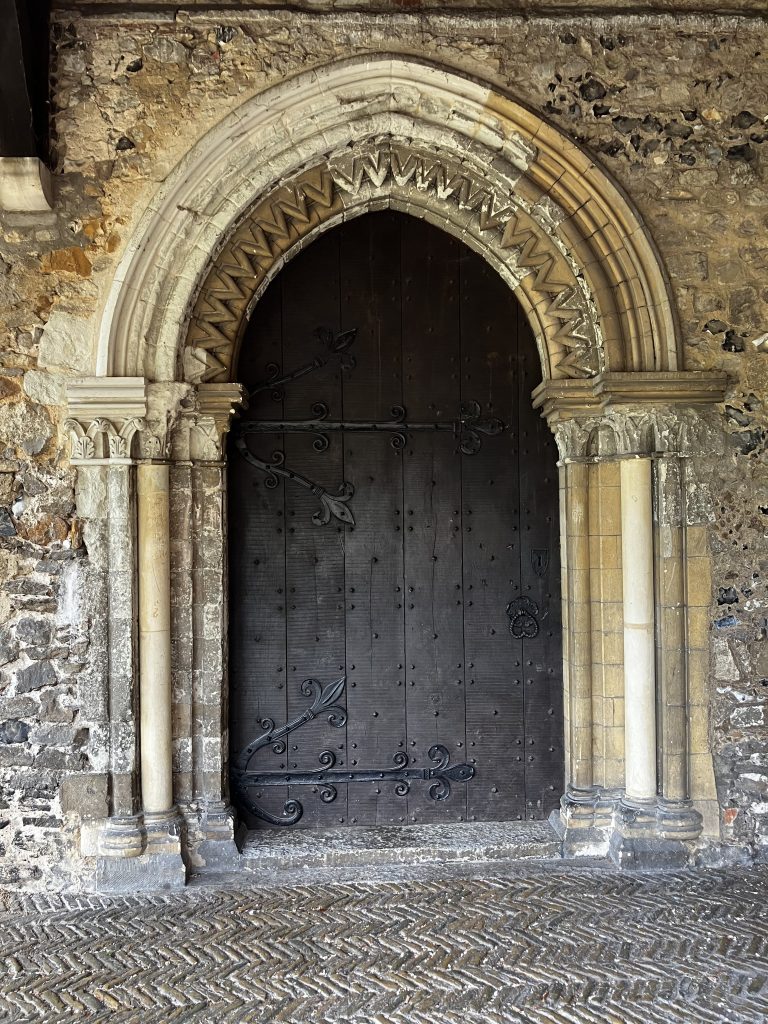 The huge old door with the ornate carving above.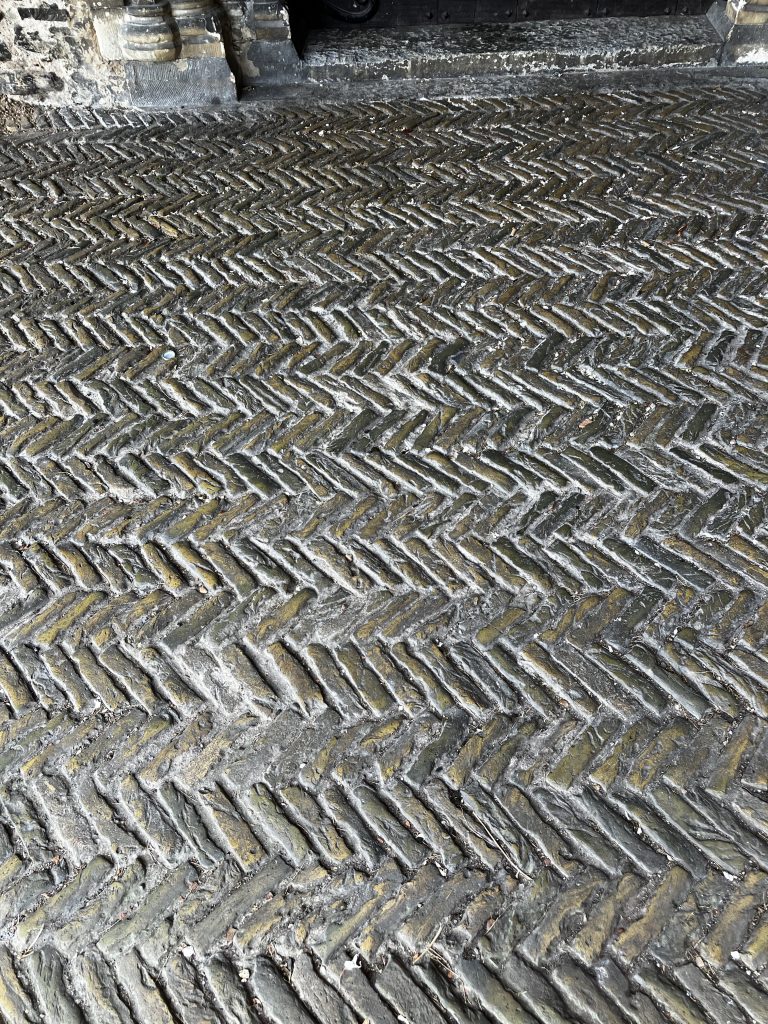 And this paving at the entrance. Someone put their heart and soul into getting this pattern correct.
on the way out, we walked through a large grassy area with big old oak trees. Suddenly, Deana grabbed my attention.
"Look over there! A squirrel!"
Turns out the place was alive with them. They were coming down from the trees to bury the acorns for winter.
I love the undulating way that squirrels move.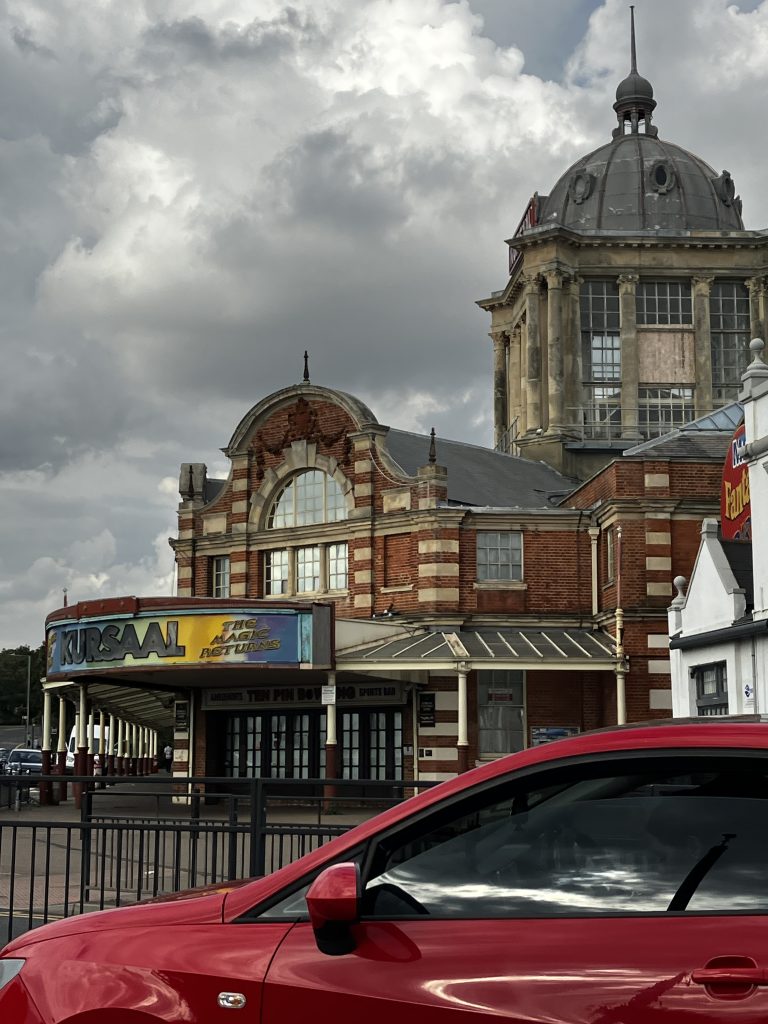 We went to see the exhibition of a cache of Saxon gold that was discovered when they were building a new motorway, but that was also closed. Of course it was. This was the theme of the day, though to be fair, I've never heard of a library being closed on a Tuesday before.
We swung home via the Southend pier, just to see what a seaside promenade town looks like.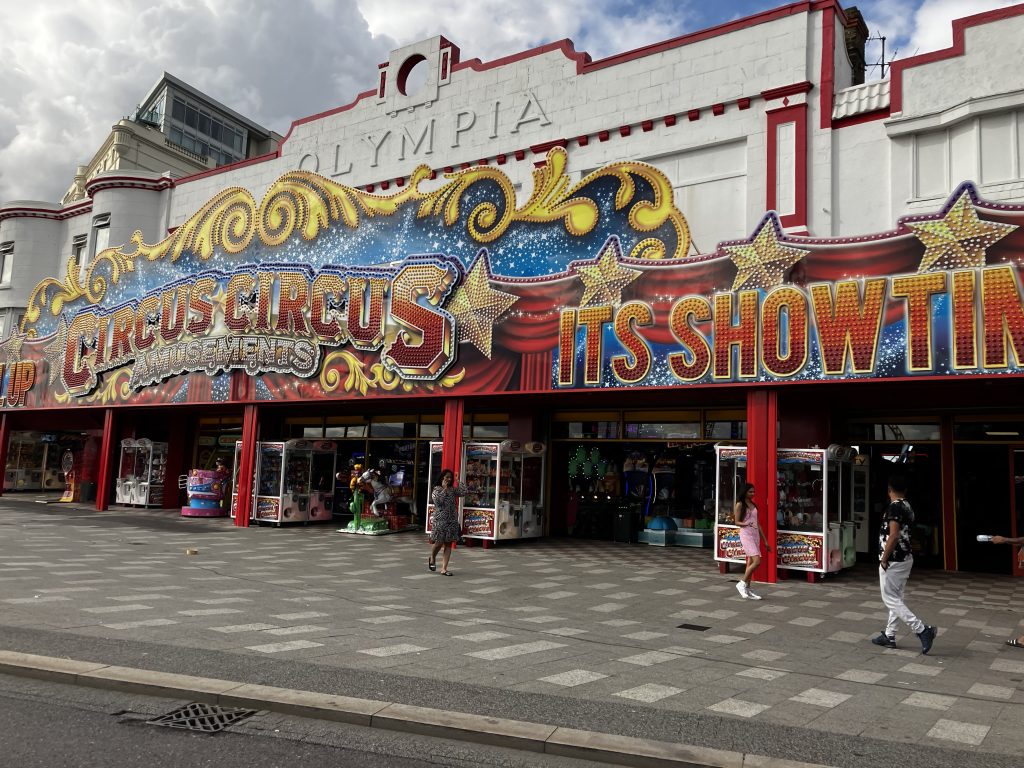 We rounded off the day by going to the local pub for a trivia night. We arrived too late for our team to officially play, but we answered all the questions and, quite frankly, were killing it.
I even messaged Tom31 for an answer, which he gave, along with a stern "Stop cheating!"
It was a fun night.
Tomorrow we're going to a Tudor manor house. Woo hoo!